Plan Ahead for Homecoming Tailgate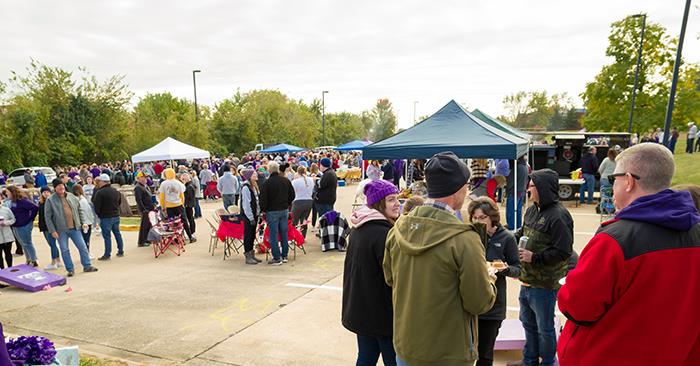 Alumni, family and friends are invited to attend the Bulldog Forever Homecoming tailgate before the football game, Oct. 21.
People who reserve a tailgate spot in advance will be granted early access to the tailgate lot and admitted ahead of the post-parade crowd. Those who wish to reserve a spot can register
here
. All requests must be approved by Alumni Relations. Review the
Homecoming Tailgate Policies
prior to the event.
Spaces will be reserved for requests submitted by Oct. 6. Non-reserved space at the tailgate will be first-come, first-served at the event. For any questions email
bulldogforever@truman.edu
.