Planetarium to Host Short Film Festival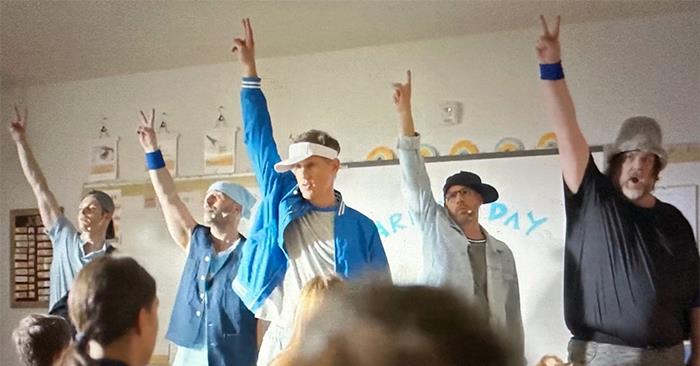 The Del and Norma Robison Planetarium will participate in a global short film festival that will allow attendees to vote for their favorite picture.
Manhattan Short 2023
will screen a worldwide lineup of films linked by a common theme: how we face adversity, whether it is imposed by others or arises from personal circumstances. The 10 featured films are dramatic, sometimes humorous, occasionally magical and always inspirational.
The planetarium is one of more than 500 locations around the world to participate in the screenings. The 10 films range in running time from eight to 18 minutes. There will be four opportunities to watch, with the planetarium hosting screenings from 7-9 p.m. Sept. 29, Sept. 30, Oct. 6 and Oct. 7.
All 10 films will be screened at every showing, and attendees will be allowed to vote for Best Film and Best Actor. There is no cost to attend the festival.
The finalists hail from seven countries with films from Australia, Afghanistan, Finland, Iran, Switzerland, the United Kingdom and Canada alongside three films from the United States.
"Sunless"
U.S.
Trapped in the confines of a tiny submarine, two men disagree on how to navigate a potentially perilous issue with their vessel.
"Voice Activated"
Australia
A florist with a stutter is forced to cooperate with a voice-activated car on the way to an important delivery.
"Yellow"
U.K./Afghanistan
In Taliban-controlled Afghanistan, a woman walks into a chadari store in Kabul to buy her first full-body veil and face an uncertain future.
"Tuulikki"
Finland
When a young woman dominated by an over-protective mother plots her escape, their relationship dissolves into one of mutual suspicion.
"The Family Circus"
U.S.
A Vietnamese-American family's plan to cover up a drunk-driving incident begins to unravel when their emotional baggage spills out in front of the police.
"Career Day"
U.S.
A once promising '90s pop star and his aging boy band reunite for his daughter's elementary school Career Day. They go viral.
"Snail"
Iran
A loving mother strives to make her young son's singing dreams come true, but an audition takes a dramatic, unforeseen turn.
"The Record"
Switzerland
An antique musical instrument dealer obsessively plays a magical vinyl record that "reads your mind and plays your lost memories." Even the forgotten ones.
"Stupid Boy"
U.K.
In London, a broken man groomed for a terrorist attack confronts a local lad who sees things differently. That can be dangerous.
"Soliel Du Nuit"
Canada
While training for a moon landing, a group of Canadian astronauts are tasked with an added mission by a Native American elder.