Expanded Services Part of a Strong Focus on Mental Health at Truman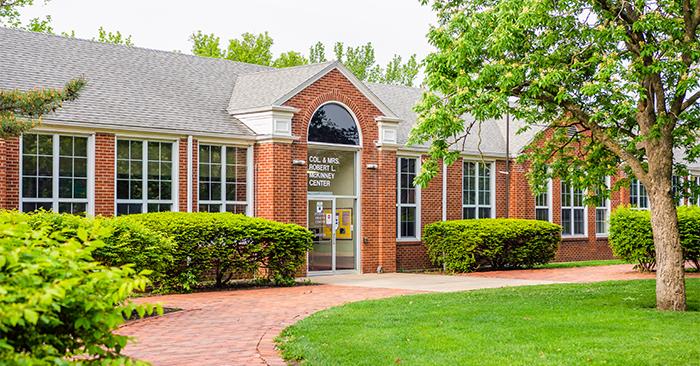 With a new school year under way, students now have access to expanded physical and mental health care services.
Since March, operations of both the Student Health Center and University Counseling Services have been under the direction of Complete Family Medicine. As a subsidiary of Hannibal Regional Healthcare System, this non-profit agency has the capacity to provide additional resources to students, including expanded hours, increased access to a physician and access to off-site providers when needed. Weekly appointments are also now available at UCS.
Currently, the staff available during the school year includes three full-time on-campus counselors, two part-time on-campus counselors and one virtual counselor. By the end of October, there will be a total of four full-time on-campus counselors and three virtual counselors.
Students seeking services through the Student Health Center or University Counseling Services will have the option to handle their care through private insurance, Medicaid, Veterans Affairs benefits or private payments. As a non-profit entity, equitable care is a priority for Complete Family Medicine. Because it is part of a larger network with experience in multiple facets of health care, it can provide services on a sliding scale.
Services are available year around. During the school year, hours of operations are from 9 a.m.-7 p.m. Monday through Thursday and 9 a.m.-3 p.m. Friday and Saturday. Students can contact the Student Health Center at 660.785.4182 and UCS at 660.785.4014 or
ucs@cfmcares
. While Complete Family Medicine is also responsible for the urgent care facility in Kirksville, students are advised to seek treatment first at the Student Health Center during its hours of operation. More information regarding Complete Family Medicine can be found at
cfmcares.com
.
Also starting last spring, Truman began a partnership with emotional well-being provider LifeWorks, which offers 24/7 access to resources specifically for students in higher education. Through its My Student Support Program (
MySSP
), students can seek resources in a variety of platforms, including live online chats and video counseling. Services are also offered by appointment in other languages, depending on availability. Appointments with counselors who share the student's lived experiences, such as racial and gender identity, are available as well. The My SSP app also offers self-directed resources, including videos and articles on topics such as scholarly stress, combating homesickness and thriving as a student. My SSP provides short-term, solution-focused counseling delivered by degree-qualified clinicians. If a student is in need of additional support, MySSP can help refer them to the proper resource.
For the past several years, Truman has prioritized its approach to student wellness. Some of the steps the University has taken include the creation of the Truman Wellness website, available at
wellness.truman.edu
. The site serves as a resource for communicating a campus-wide commitment to wellness and a culture of caring.
Truman faculty members have played an important role in the strategic planning of the University's wellness approach. Many have participated in workshops and other developmental opportunities for mental health and well-being. There has also been a faculty fellows position created for mental health, as well as a student award for faculty members who are champions of mental health.
Academically speaking, Truman has adjusted policies around dropping and adding courses to help alleviate student stress. The leave of absence policy was also altered to provide students with the opportunity to be absent from the University for up to two full semesters while retaining their status as students, minimizing the impact on any Truman-funded financial assistance they may receive. The University has also restructured its Student Success Center to assist students early on in their careers. The Bulldog Bounceback Program, established to help academically at-risk students, is yet another proactive measure to reduce stress and contribute to positive mental health.
A number of social measures have been taken, among them the life skills workshops for students and the Positive Peers support program to combat loneliness and isolation. Truman's You Matter campaign is another avenue to provide information about mental health resources and create a culture of caring across campus. Events such as Truman Week are designed to help students feel at home and integrated into the community as soon as they arrive on campus. Truman also has support programs in place for LGBTQ+ students, students of color, first-generation students, international students, commuter students, transfer students, students with disabilities, neurodiverse students, students diagnosed with mental illnesses and survivors of gender-based violence.
Students are encouraged to visit
wellness.truman.edu
for more information on resources available for their physical and mental needs. The Student Health Center and UCS websites – available respectively at
studenthealth.truman.edu
and
ucs.truman.edu
– also provide more in-depth details about services available to all students.