Red Barn Arts and Crafts Festival Scheduled for Oct. 2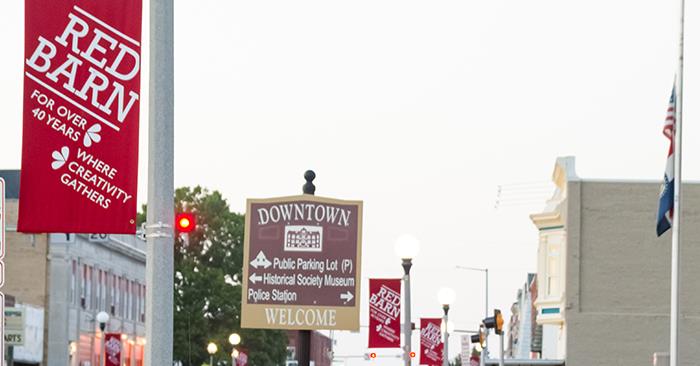 The annual Kirksville Red Barn Arts and Crafts Festival will take place Oct. 2 in downtown Kirksville.
There will be arts, crafts, music, dance, food and much more. The day will begin at 7 a.m. with an expanded Farmers' Market hosted by the Kiwannis Club. At 9 a.m. vendors will be ready for shoppers, browsers and exhibit judges to arrive. Musical acts will include the a cappella ensembles from Truman (Tru Men, Sweet Nothings and Minor Detail), as well as Lacey Mihalevich and Emily Howard.
Extra masks and hand sanitizer will be available. All volunteers and those entering the Kids Korner activity area and inside the Sue Ross Arts Center will be wearing masks over their nose and mouth. All vendors as well as guests are encouraged to wear a mask, especially when they cannot socially distance. For more information visit
kirksvillearts.org/red-barn
.