History Internships Available to Students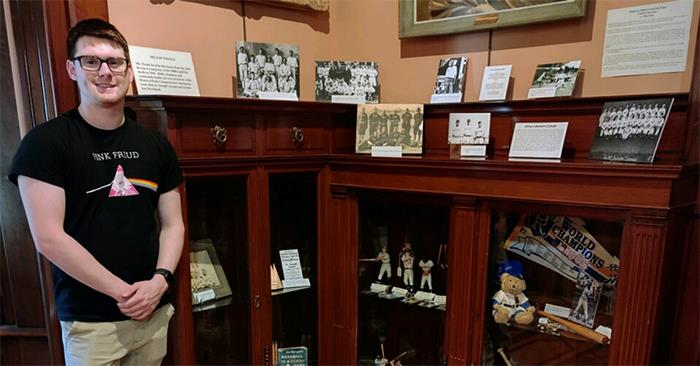 Cameron Massieon stands beside an exhibit that he created during his internship at the St. Joseph Museums in summer 2020.
The History Society is hosting an informational event on museum and archive internships at 6:30 p.m. Sept. 21 in McClain Hall 210. Jason McDonald, assistant professor of history, will outline the museum and archive internship opportunities available to Truman students in the spring, summer and fall of 2022. He will also explain how to submit applications and earn academic credit for internship placements.