Classical Antiquity on Screen Class Available Spring 2024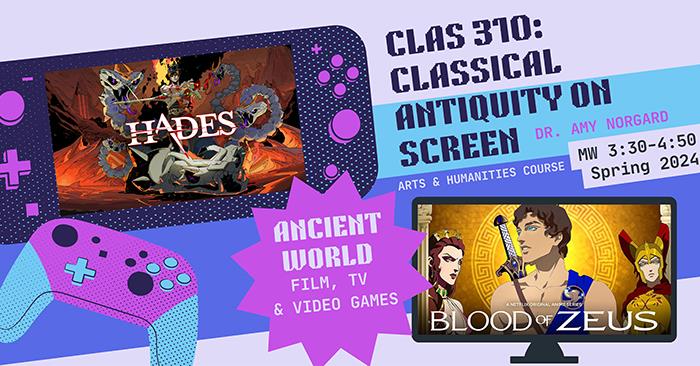 CLAS 310: Classical Antiquity on Screen taught by Amy Norgard is available to take in the spring 2024 semester.
This class will study film, TV and video games set in/around the ancient Mediterranean. Particular attention will be paid to how different forms of screen media influence each other and work together to communicate different notions of the ancient past to modern audiences. Class time may be spent in Truman's Esports gaming facility playing ancient world video games. Students will be able to access the Esports center outside of class to log hours for gaming homework.
This class counts for the arts and humanities perspective and the aesthetic area of the film studies minor. Contact
anorgard@truman.edu
with any questions.