Theatre to Perform "The Lightning Thief"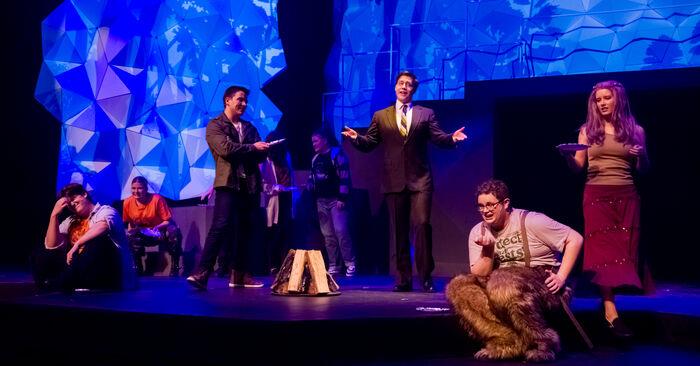 Truman's Theatre Department will perform "The Lightning Thief: The Percy Jackson Musical" at 7:30 p.m. Nov. 15-16 in the James G. Severns Theatre.
This dynamic musical adaptation of Rick Riordan's bestselling book opened on Broadway in 2019. When teenager Percy Jackson discovers he's a demigod, he and his friends embark on an epic journey to find Zeus' missing lightning bolt and prevent a war among the gods.
This production features the work of student director Jack Danter. The three leading actors are Lydia Lamb as Percy, Margan Youngstrom as Annabeth, and Parker Shin as Grover. This fast-paced musical features fight choreography by Gael Jenks and dance choreography by Danter.
The show will last approximately two hours with one intermission. Tickets are $10 and can be purchased at
boxoffice.truman.edu
. For more information, contact the Truman Theatre Box Office at 660.785.4515 between 11:30 a.m. and 5:30 p.m. Monday through Friday.