Rhonda Vincent to Perform at Lyceum Jan. 27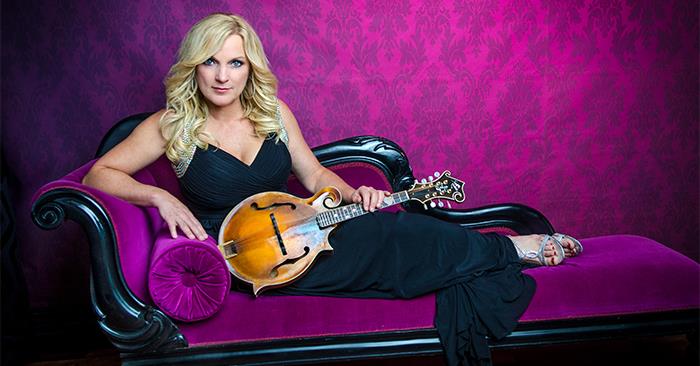 Northeast Missouri's own Rhonda Vincent will headline the next Kohlenberg Lyceum Series event at 7:30 p.m. Jan. 27 in Baldwin Hall Auditorium.
Vincent began her music career as a child in her family's band The Sally Mountain Show. She picked up the mandolin at eight and the fiddle at 10, performing with the family band at festivals on weekends. Vincent first achieved success in the bluegrass genre in the 1970s and '80s, earning respect for her mastery of the progressive chord structures and multi-range, fast-paced vocals intrinsic to bluegrass music. She recorded her first single, a version of "Mule Skinner Blues," in 1970. Her passion for traditional bluegrass music flourished when she signed with Rounder Records, and she made her label debut in 2000 with "Back Home Again," recorded with her band, The Rage.
Throughout her career Vincent has appeared on recordings by Dolly Parton, Alan Jackson, Tanya Tucker, Joe Diffie, Faith Hill and other notables. In 2000, Vincent won her first string of seven Female Vocalist of the Year awards from the International Bluegrass Music Association, and in 2001, she won the Entertainer of the Year award. She is an eight-time Grammy nominee, winning the Grammy Award for Best Bluegrass Album in 2017. In 2020, she was inducted as a member of the Grand Ole Opry. Vincent and The Rage are the most awarded band in bluegrass history.
Admission is free, but tickets are required. Tickets can be obtained at the ticket window in Baldwin Hall the night of the event, or they can be reserved in advance at the Sue Ross Arts Center in downtown Kirksville, the Advancement Office in McClain Hall 205, the Admissions Office and the Union and Involvement Office main desk in the Student Union Building. For additional information, visit
lyceum.truman.edu
, call 660.785.4133 or email
lyceumseries@truman.edu
.