Registration Open for The Big Event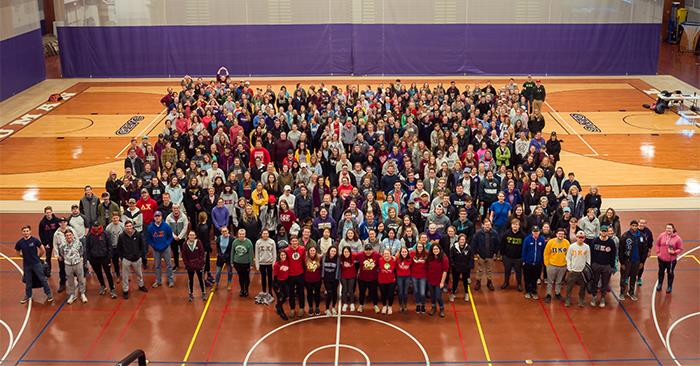 Participants from 2019's Big Event gather for a photo before completing their respective jobs.
Big Event student registration is now available and will remain open until 5 p.m. March 30.
During this event hundreds of Truman students provide services to the residents of the community by raking leaves, washing windows, painting and more. The Big Event gives Truman students the opportunity to show appreciation for all of the support the Kirksville community has offered to them. The SERVE Center will provide all supplies necessary.
Students can
sign up
individually or as part of an organization. Those signing up with an organization will need to sign up in groups of up to six people.
This year's Big Event will begin at 9 a.m. April 2 on the mall. Students are asked to arrive 30 minutes early. Breakfast will be provided on a first-come, first-served basis.
For more information about the Big Event, check out the
SERVE Center's Q&A website page
. They can also be contacted at 660.785.7222, by email at
trumanserve@gmail.com
or by visiting their office in the Student Union Building Down Under 1106.