Employee Business Cards and Name Tags Available Through Publications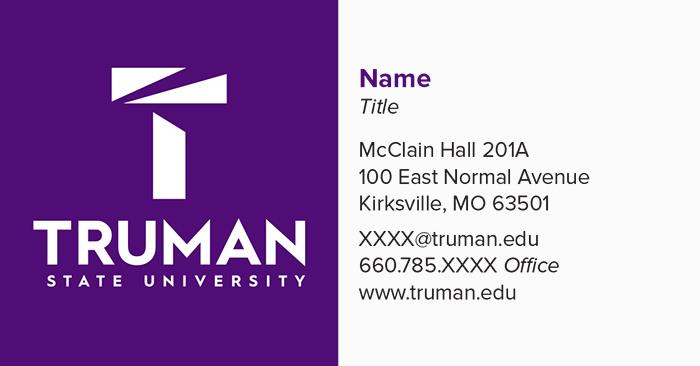 To order name tags, fill out a
publications work orde
r with the following:
Name
Credentials (if wanted)
Official University Position
There is a number limit of letters, so publications may have to shorten items. For example, "Professor, Department of Communications Disorders" may be shortened to "Professor, Communication Disorders."
To order business cards, fill out a
publications work order
with the following:
Name, Credentials
Official University position
Department
Building, room number
Email
Office phone
Official University website
For those who have their own website and want it on their business cards, publications can use the back of the card to display. Additional costs will incur unless arrangements have been made. Minimum order for business cards is 250 cards.
Name tags will be delivered directly. For business cards, people will receive an emailed PDF of their card to proof and approve for printing. Questions can be directed to
Winston Vanderhoof
.