Student Parking Decal Vehicle Registration Now Open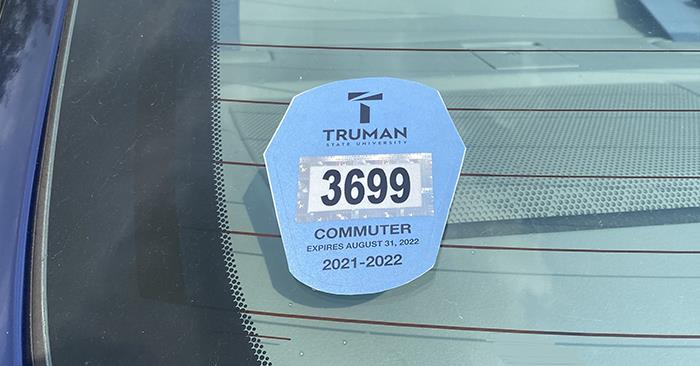 Application for student parking decals must be completed online via TruView. To register a vehicle:
Log in to TruView
Scroll down to View & Update My Personal Information
Click Register My Vehicle/Bicycle
Verify the local Kirksville address and phone information.
Complete the vehicle registration – license plate information is REQUIRED
Parking Services will process the parking decal request. Student accounts will be charged $130 for a resident pass or $50 for a park-and-save pass. Decals may be picked up two business days after online registration. A Truman ID is required to pick up a decal. Registration is not complete until the decal is adhered to the vehicle.
Freshman parking decals will be included in the residence hall check-in packet if the registration form is complete prior to July 30. Late registrations, commuter decals and upperclassman decals will be processed and distributed from Parking Services Office, General Services Building 100, building 22 on the
campus map
.
Parking Services will be open from 8 a.m.-5 p.m. Aug. 18. They will have extended hours of 10 a.m.-4 p.m. Aug. 21 and 22. For more information, contact Parking Services at 660.785.7400.