Greenwood Interprofessional Autism Center to Host Homecoming Ribbon-Cutting Ceremony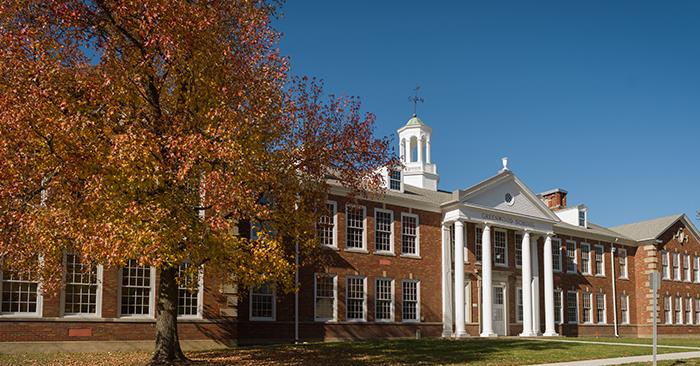 As completion of the Greenwood Interprofessional Autism Center moves closer, Truman will celebrate the community service project with a ribbon-cutting ceremony during Homecoming festivities, Oct. 21.
Since 2015, Truman has been working to convert the former elementary school into an interprofessional center designed to provide in-depth, interdisciplinary assessment and intervention for children with autism or suspected autism, as well as other neurodevelopmental disorders.
All members of the community are invited to attend the ceremony, hear remarks from key contributors to the project and tour portions of the building. The ribbon-cutting will take place at 10:30 a.m. Oct. 21 at 606 S. Halliburton Street in Kirksville.
With in-person services set to begin later this fall, the Greenwood Interprofessional Autism Center is currently pre-certifying potential clients. An online form for individuals, family members or guardians of those who may benefit from the center's services is available at
greenwood.truman.edu
.