Art Gallery Kicks the Year Off with Two New Exhibitions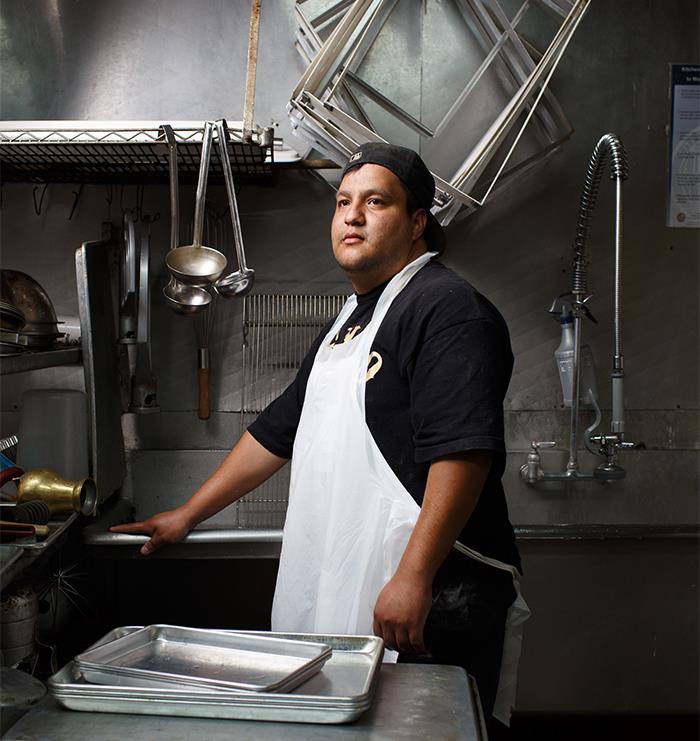 Photograph from "Working America" available in the main gallery

"Working America" by Sam Comen will be open for viewing in the main gallery. "Working America" is a series of photographs and videos reflecting upon the culture of Immigrant-Americans and first-generation Americans through the lens of the "small trades." It is intended to be a meditation on American belonging and becoming, and if the trope of hard work becoming a path to economic independence and inclusion is a reality.
Comen will present a virtual artist's talk at 5 p.m. Sept. 18. Visit
gallery.arttruman.edu
for the link to the presentation.
In the Charlyn Gallery, Madeline Brice will exhibit her work "Learning Not to Hurt Others." This series of paintings explores how perception distorts people's sense of self and can create an entirely new narrative separate from the actuality of things. Her work is an exploration into her personal reality and the cognitive dissonance it implies.
The University Art Gallery is located in Ophelia Parrish 1114. Reception and events are free and open to the public. For more information visit
gallery.arttruman.com
.