Fall Giveaways Show Truman Spirit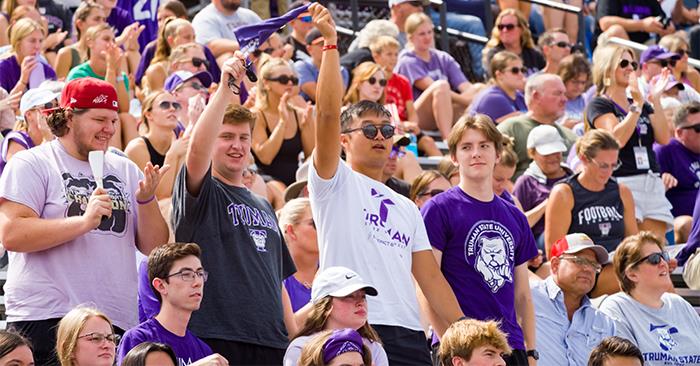 This semester three different Truman collectibles will be given away at designated home athletic games.
A free Truman key chain will be given to the first 900 attendees of the season's opening home football game Sept. 9. The first 300 spectators at the men's soccer match Sept. 22 and the women's soccer match Sept. 24 will receive a pair of Truman sunglasses. Lastly, the first 400 attendees at the home volleyball match Oct. 26 will receive a free miniature foam finger.
The Student Engagement Office will also be selling limited edition "Truman Spirit" t-shirts for $5. Shirts can be ordered
online
with a card and picked up at the Union and Involvement Services office.
Key chains
— Sept. 9
Sunglasses
— 7 p.m. Sept. 22 and 2:30 p.m. Sept. 24
Miniature foam finger
— Oct. 26