New Programs Honor Alumni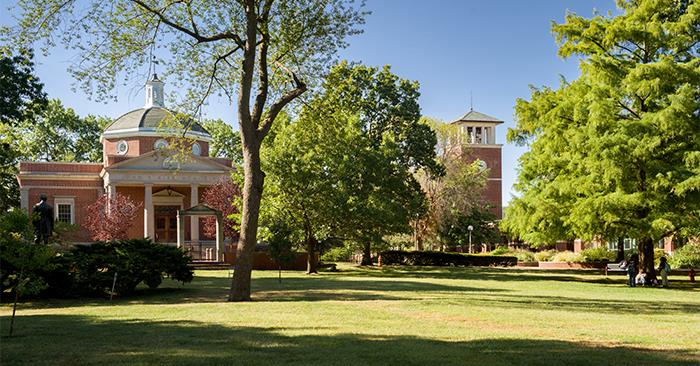 Truman will recognize its inaugural class of Echo 25 and Alumni Fellows honorees on Sept. 24.
The Alumni Fellows Program is sponsored by the Office of Advancement and the University's five academic schools. It recognizes alumni who have distinguished themselves in their respective careers. The program is designed to enrich the Truman experience by exposing students to outstanding alumni who share extensive knowledge and real-world experience from their respective fields.
Nominees must have distinguished themselves in their chosen profession, have made significant contributions to their community and demonstrated integrity in their personal lives. Learn more about this year's Alumni Fellows honorees
here
.
The Echo 25's inaugural class will feature 25 exceptional alumni under the age of 40. Recipients of The Echo 25 are selected based on the ways they live out
Truman's characteristics of graduates
. Truman graduates are creative, socially responsible leaders and engaged world citizens. They have the characteristics that enable them to be active, successful participants in their worlds. Learn more about this year's Echo 25 honorees
here
.
Alumni Fellows
Laura Brooks ('09)
Jesse Jokerst ('03)
Derek Ozkal ('03)
Abigail Swetz ('04)
Dyane Tower ('05)
Echo 25
Babajide "BJ" Adio ('12)
Deanna Barger ('14)
Pascael (Barclay) Beaudette ('05)
Grant Berry ('10)
Jennifer Blank ('11, '12)
Theo Dean III ('12, '14)
Michelle (Carter) Failla ('07)
Shari (Fieser) Foglesong ('15, '19)
Rachel Greer ('15)
Ellie (Glenn) Harmon ('07)
Pete Howe ('06)
Joshua Kappel ('07)
Robert Kelchen ('07)
Sara (James) Kurovski ('07)
George Patrick Lee ('15)
Brianna Lennon ('07)
Adam Lowrance ('05)
Stephanie McGrew ('12)
Katie Cooper Nix ('06)
Jessica (Chaney) Rooks ('05)
Alafiya (Nasrulla) Sachak ('09)
Sarah Saheb ('06)
Darius Taylor ('12)
Daniel Tucker ('07)
Geoffrey Woehlk ('14)