Last Week to View Student Art-Latin Exhibit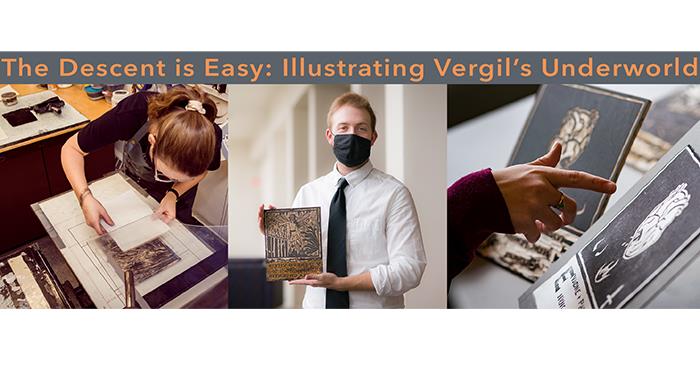 This is the last week to visit the "The Descent is Easy: Illustrating Vergil's Underworld," exhibit on display in Pickler Memorial Library outside Special Collections located on the third floor of the library.
This exhibit illustrates scenes from Vergil's "Aeneid," an ancient Roman epic poem, through woodcut illustrations, simulating the artistic process of a 1502 early printed edition of Vergil's works housed in Special Collections.
This joint project by ART 217: Printmaking I, taught by Laura Bigger, and LATN 351: Vergil's Aeneid, taught by Amy Norgard, features students' artistic prints and woodcuts showcased alongside two leaves from Vergil's "Aeneid" printed by Johann Grueninger in 1502.
The exhibit will close April 13.