Faculty Corner: Albert Lee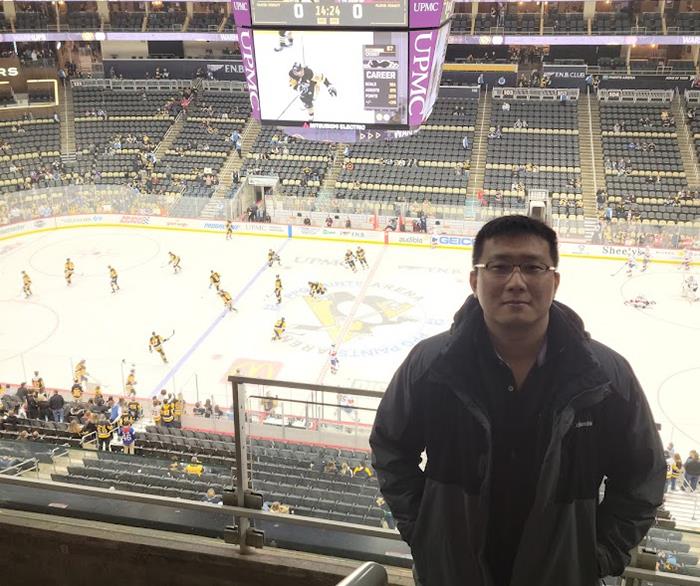 Albert Lee, assistant professor of business administration, in his first year at Truman. Born in Houston, Texas, and raised in Daejeon, South Korea, he has research interests in stock transactions, corporate finance and lately, cryptocurrency. Lee has a bachelor's degree in financial economics and mathematics from the University of Rochester, along with a master's in finance from Johns Hopkins University and Ph.D. in finance from the University of Buffalo. At Truman, he teaches Corporate Finance, Personal Finance, Principles of Finance and Seminar in Finance.

What drew you to want to work at Truman?
"I was impressed with the level of faculty commitment to teaching at Truman, which I learned through both the Truman website and conversations with the faculty members and students during the interview process."

What is your best advice to your students?
"Start saving early and save often when you have a job and have paid off any debts. Just $5 per week with 8% return could become over $100,000 by the time you retire."
What do you like best about teaching?
"Teaching helps me learn the subject in more depth than when I was a student. And it's not just through my giving lectures – learning opportunities frequently arise when I have conversations with the students."
What are your research interests?
"I am broadly interested in how stock transactions work and how different mechanisms affect investors. An example includes algorithmic traders who use computer programs to trade. As such, many trading decisions and the resulting transactions occur in a very fast pace, often before a person can even finish blinking their eyes. I have also been studying corporate finance and cryptocurrency related issues lately to expand my research."
What would people be surprised to learn about you?
"I studied French and Mandarin when I was in college, but it's been long enough that all I can remember to say now are 'je ne sais pas' [I don't know] and 'wo bu zhi dao' [I have no idea]."
What is the nicest thing someone has said to you?
"A student wrote that I deserve a raise and tenure in my course evaluation last semester. It made my day, so thank you if you're reading this!"
What is the best book you've ever read?
"I've enjoyed a lot of books written by Paulo Coelho and Bernard Werber. It's not easy to pick just one from them, but if I absolutely have to, it'll be 'Veronika Decides to Die.'"
What is a skill you don't have, but would love to master?
"I hope I'll be able to finish a marathon race one day."

What is your most used emoji?

If you had your own late night talk show, who would you invite as your first guest?
"George Lucas."
If you could have dinner with any three people – past or present – who would you choose and why?
"Due to difficulties in travelling internationally, it's been a very long time since I last had a dinner with my parents. I'd like to choose them."

What superpower would you most like to have and why?
"The ability to move things with my mind. I could talk about all the noble things I would do with it, but in reality, I would probably just use it to grab the TV remote control or my phone while sitting on my couch."
In an effort to get to know instructors from across campus, the Faculty Corner will highlight a new faculty member every month.