COMM Week Set for Nov. 4-7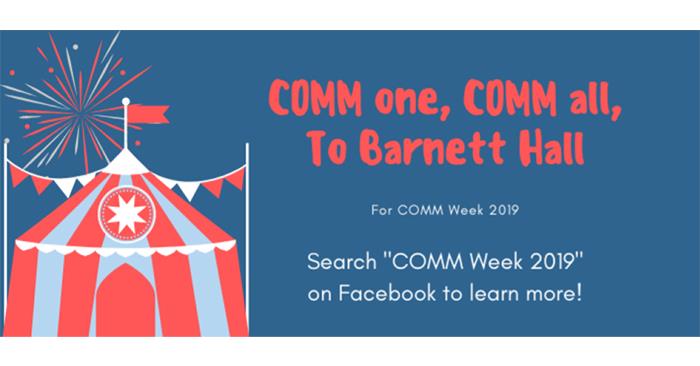 Lambda Pi Eta, the national communication honors fraternity, will host COMM Week Nov. 4-7. Students, faculty and staff are invited to join in events that will showcase the various aspects of the communication field. These events include:

Benefit Night for Adair County Public Library
5-9 p.m.
Nov. 4
Bellacino's
Guests can mention Lambda Pi Eta to donate a portion of their check to Adair County Public Library.
UpChuckles Comedy Workshop
7 p.m.
Nov. 5
Barnett Hall 1221
Internship Panel and Trivia
6 p.m.
Nov. 6
Barnett Hall 1211
Students will share their past internship experiences and discuss the benefits of having an internship. Communication trivia and snacks are to follow.
Truman Media Network Open House
6-8 p.m.
Nov. 7
Barnett Atrium
Guests can learn about how to get involved with student-run media organizations including the Index, Detours Magazine, KTRM and TMN TV.
For more information, contact
Grace Fear
, president of Lambda Pi Eta, or
Jay Self
, Communication Department chair.