University Honors Donors with Tag Day, Nov. 18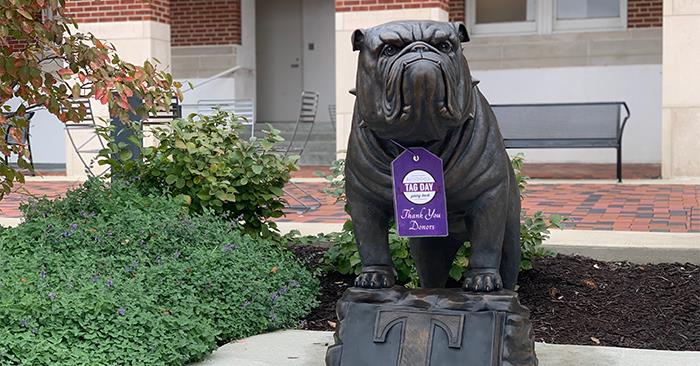 To celebrate private gifts to the University, numerous items on campus will be "tagged" Nov. 18.
The goal of Tag Day is to show appreciation to donors who have given back to the University, as well as to raise awareness of how they impact day-to-day life at Truman. Hundreds of items will be marked with special purple tags highlighting the fact those items were made possible by a gift.
Thousands of alumni, faculty, staff, parents and friends invest in the University to the benefit of the campus community. The University has more than 700 funds, and donors support a variety of causes across campus including scholarships, athletics, fine arts and academic departments.
This year's Tag Day will feature an interactive component where students have the opportunity to win prizes.
Details on the contest
will be included in upcoming Truman Todays and posted on University social media platforms.