Children's Literature Festival Set for April 5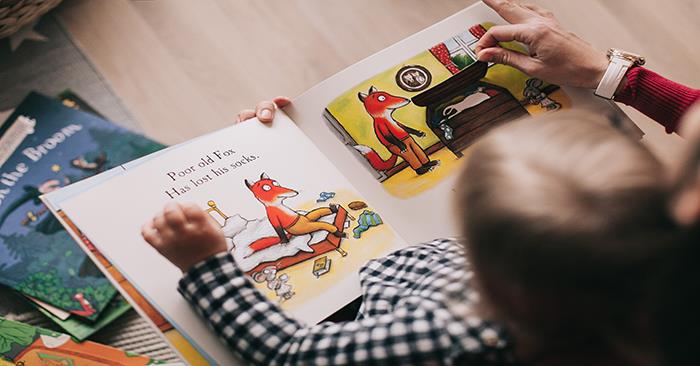 The Truman State University Children's Literature Festival will take place from 9 a.m.-2:15 p.m. April 5 in the Student Union Building for more than 1,700 fourth-, fifth- and sixth-grade students.
Visiting authors and illustrators include
Elana K. Arnold
,
Tracey Baptiste
,
Jerry Craft
,
Janet Fox
,
Donna Gephart
,
Tae Keller
,
Hena Khan
,
Geoff Rodkey
,
Wendy Shang
,
Don Tate
and
Christine Taylor-Butler
.
Students will participate in 30-minute sessions with the guest authors and illustrators. All children attending must be pre-registered. University faculty, staff, students and other interested adults are welcome at any of the sessions. Contact
Daisy Rearick
or call 660.785.4048 to register.
Anyone interested is welcome to attend an informal meeting and book signing with the authors and illustrators from 3-4 p.m. in the Student Union Building Conference Room.
The festival will conclude with a dinner at 6 p.m. in the Student Union Building Georgian Room B. The dinner is limited to pre-registered adults and children accompanied by an adult. The cost of the dinner is $13. To register, contact
Rearick
or call 660.785.4048. At 6:45 p.m. Author Geoff Rodkey will give a presentation. Those interested in attending the dinner should register by March 29.
The Children's Literature Festival was an annual event for 21 years. Due to severe budget cuts, the festival was discontinued in 2004. A Children's Literature Festival Fund was started in 2007 in an effort to revive the event, and the festival returned in 2009. For more information about the fund, contact the Office of Advancement at 660.785.4133 or visit
truman.edu/giving
.
The festival is sponsored by Pickler Memorial Library with financial support from the Freeman Foundation, Follett Higher Education Group, Truman State University Bookstore and the Truman State University Foundation. Additional information may be obtained from
Sharon Hackney
at 660.785.7366 as well as the Children's Literature Festival
webpage
.
The authors' books are available at the Truman State University Bookstore.