Celebrating 150: Kirk Building and Kirk Memorial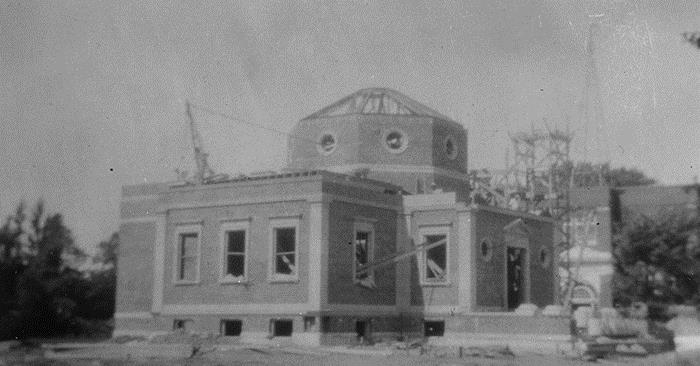 Construction on Kirk Memorial nears completion. Photo courtesy of the Special Collections Department in Pickler Memorial Library.
Kirk Memorial is one of the most recognizable features on the Truman campus. It is also located just a stone's throw away from Kirk Building, one of the school's most historic buildings. Both are named in tribute to John R. Kirk, the second-longest tenured president in University history.
An alumnus of the University, Kirk was valedictorian of his class in 1878. After graduation, he was a professional educator and later an attorney before he became the school's fifth president in 1899. Over the next 26 years, Kirk expanded programs and led the movement to change the school's status from a normal school to a full-fledged teachers college. He also became one of the country's leaders in teacher education and an innovator and expert in rural education and the training of teachers for rural schools.
Originally built in 1923, Kirk Building was renamed in his honor in 1959. For generations of alumni, it is remembered as the social center of campus since it was the site of games, assemblies and events.
Kirk Memorial was constructed in 1940, three years after its namesake passed away. It was funded primarily by donations collected in a joint campus, alumni and community effort.
A complete biography of
Kirk
is available on the Pickler Memorial Library website. More information about campus buildings can be found at
truman.edu/about/our-campus/facilities
.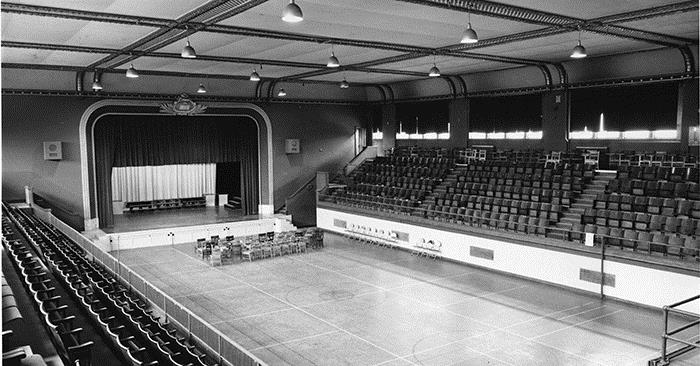 The gym inside Kirk Building was the site of many basketball games, social events and assemblies. Photo courtesy of the Special Collections Department.