"Shark Tank" Entrepreneur to Speak at Truman in the Spring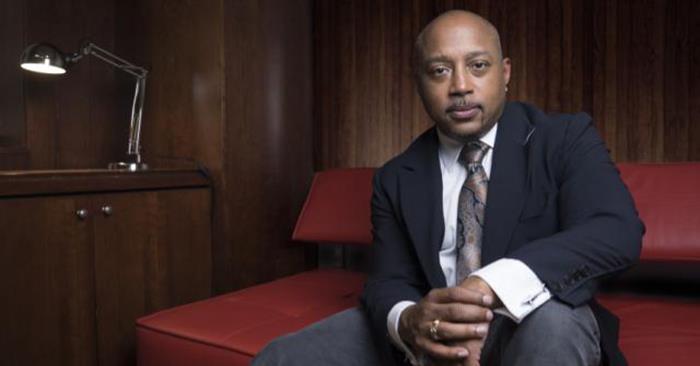 Daymond John from the television series
"Shark Tank"
will give the Holman Family Distinguished Speakers Series presentation at 7:30 p.m. April 13 in Baldwin Auditorium.
Thanks to his role on ABC's four-time Emmy Award winning series, as well as his world-renowned status as a Presidential Ambassador for Global Entrepreneurship, John has become internationally recognized and celebrated for his relentless commitment to promoting and supporting entrepreneurs.
From the streets of Hollis, Queens, John started a global movement from the basement of his mother's house by capitalizing on the then-fledgling hip-hop culture. He initially made his mark as the entrepreneur and branding expert behind the groundbreaking lifestyle brand, FUBU, which eclipsed more than $6 billion in global retail sales. Today, the streetwear market that FUBU pioneered is a $20 billion industry.
John is now entering his ninth season on "Shark Tank," which won its fourth Emmy Award in September. The new season of the business reality show premiered Oct. 1. Over the course of the series, John has been a mainstay of the cast of Sharks and is now affectionately referred to as, "The People's Shark."
An accomplished author, John's most recent book, "The Power of Broke," became a New York Times bestseller, and won the 2017 NAACP Image Award for "Outstanding Literary Work – Instructional." In January 2018, he will release "Rise and Grind," which takes an up-close look at the hard-charging routines and winning secrets of individuals who have risen to the challenges in their lives and grinded their way to the very tops of their fields.
John continues to take pride in his ongoing fight against dyslexia. He has worked with the Yale Center for Dyslexia, and he currently sits on the advisory board of
Understood.org
. He has embraced his affliction, allowing it to be a catalyst for his career as a highly sought after public speaker and author.
John serves as CEO of the brand consultancy The Shark Group, which specializes in brand strategy and development, artist relations and talent development.
The Holman Family Distinguished Speaker Series is named in honor of Squire Paul and Meeda (Daniel) Holman by their children to honor their parents' long association with Truman. It is funded through an endowment with the Truman State University Foundation.