Forensics Gets Three National Qualifiers at Season Opener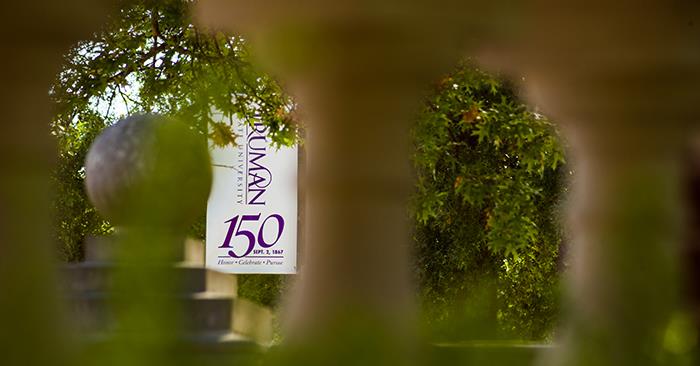 Truman's forensic union (speech and debate team) started their 2017-18 competitive season strong, traveling to the Western Kentucky University Fall Fiesta, Sept. 22-24.
The team proved to be strong contenders in a tough field, placing second in overall team sweepstakes, a category for teams competing in both speech and debate.
In the novice division of Lincoln-Douglas debate, first-year Maguire Radosevic advanced to the quarterfinal round, placing in him in the top eight of his field. In the varsity division, juniors Tyler Behymer and Johnathan Christy both advanced to elimination rounds. Behymer made it to the octofinal round while Christy advanced to the semifinal round, placing him in the top four of the tournament. Additionally, Christy was awarded second best speaker in Lincoln-Douglas debate at the tournament.
For each of these students, their position in elimination rounds means they receive the team's first qualifications to the National Forensic Association Championship Tournament, to be hosted in April. With an excellent opening weekend, the team turns their attention to the Derryberry Memorial tournament, Oct. 6, hosted by Southwest Baptist University in Bolivar, Mo.
Participation in the forensics program is open to any Truman student in good standing, regardless of prior speech and debate experience. For more information on how to get involved, visit
forensics.truman.edu
or contact
Christopher Outzen
, director of individual events, or
Craig Hennigan
, assistant director of forensics.