Notables
Truman
came in at No. 9 on the
AffordableColleges.com
list of "50 Most Affordable In-State Universities." The rankings weigh criteria such as in-state tuition, the number of students receiving financial aid, graduation rate and overall net cost to determine which schools across the U.S. offer the most valuable education to students with residency status.
Jesse Krebs
,
associate professor of music
, performed "Ten Thousand Birds" by Pulitzer Prize winning composer John Luther Adams with the critically acclaimed new music ensemble Alarm Will Sound at the Laumeier Sculpture Park in St. Louis, Sept. 25. He played from memory the songs of a red-winged blackbird, mourning dove, green frog and eastern screech owl on clarinet/bass clarinet using a stopwatch and Google map to facilitate when to start/stop playing and where to stand. Krebs will be the 2018 Midwest ClariFest featured guest artist at the University of Nebraska-Lincoln, April 7, where he will present a guest recital with collaborative pianist Byunghee Yoo, as well as a clarinet master class for the participants.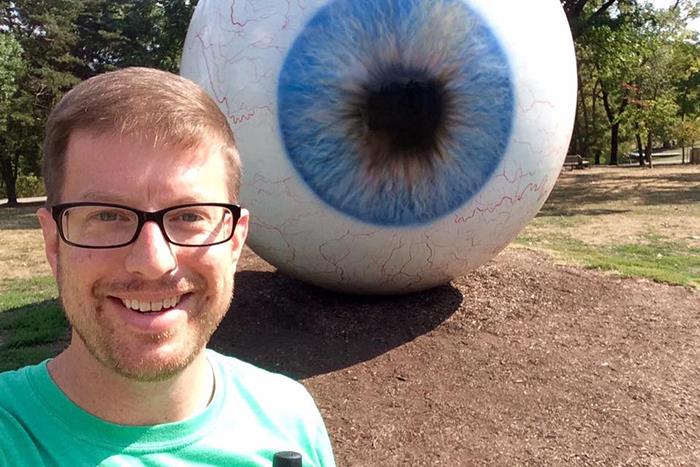 Jesse Krebs at the Laumeier Sculpture Park in St. Louis