Grant Helps Campus Trees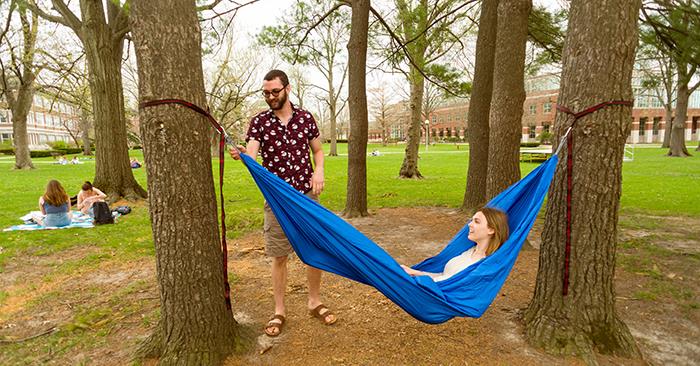 The Truman campus now has 24 new trees thanks to a Tree Resource Improvement and Maintenance (TRIM) grant.
TRIM grants offer cost-share funding for government agencies, schools and nonprofit groups to manage, improve or conserve trees on public lands. The Missouri Department of Conservation awarded Truman $10,000 last year specifically for the removal, pruning and planting of trees on campus based on the plan set forth in its application.
Native trees including Serviceberry, Hornbeam and Baldcypress can now be found along the east side of Missouri, Dobson and Blanton-Nason-Brewer halls, as well as near Randolph Apartments.