Celebrating 150: Opera on the Lake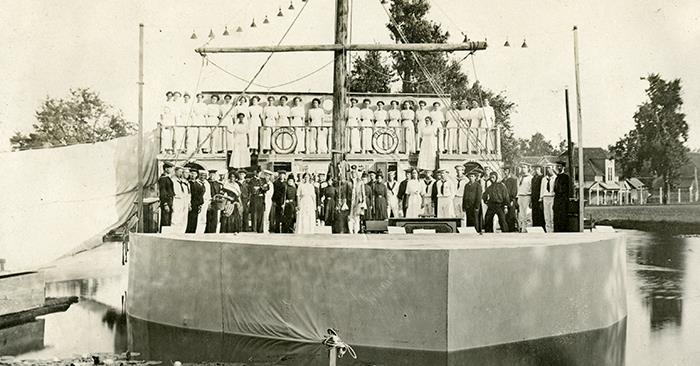 The cast of the "H. M. S. Pinafore" in 1911 poses for a picture following their performance, which took place on a stage built on Normal Lake. Photo courtesy of Pickler Memorial Library's Digital Library.
Opera was a popular genre in the early 1900s, and the campus community staged several successful productions.
According to "Founding the Future: A History of Truman State University," the first, and perhaps most famous, campus production was Gilbert and Sullivan's "H.M.S. Pinafore." The comic opera was set aboard the ship H.M.S. Pinafore, and for the University version in 1911 a boat/stage was constructed on the campus lake, the area now known as the Quad.
"Founding the Future" credits the lake as the setting of several opera productions, including "Alessandro Stradella" and "The Gondoliers."