Media-themed Homecoming to Benefit Senior Citizens and Alzheimer's Association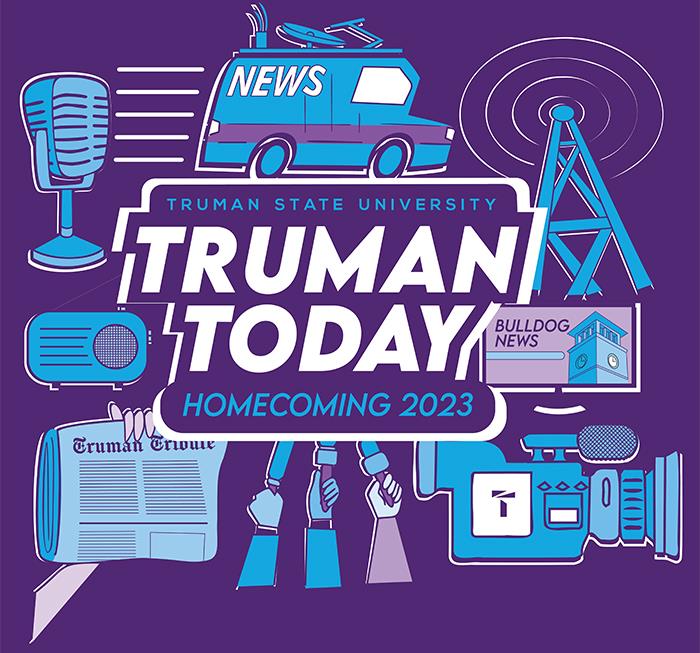 Truman will celebrate Homecoming on campus Oct. 16-21.
This year's Homecoming theme is Truman Today in a nod to the University's long-running campus newsletter. A variety of media-themed events will be announced as Homecoming Week approaches.
For years, student organizations and alumni have used Homecoming as an opportunity to raise money for charity. Proceeds from this year's fundraising events will go to support
NEMO Senior Citizens Services
and the
Alzheimer's Association
. Last year the Truman community raised more than $17,000 in support of Special Olympics of Northeast Missouri.
A full schedule featuring athletic events, entertainment, team competitions and other opportunities to show Truman Spirit will soon be posted on
homecoming.truman.edu
and
truman.edu/alumni-donors/events/homecoming
. Details about Homecoming apparel will also be available soon.
For information as it becomes available, follow
@trumanstatehomecoming
on Instagram.