CCE Students Attend Midwest Entrepreneurship Conference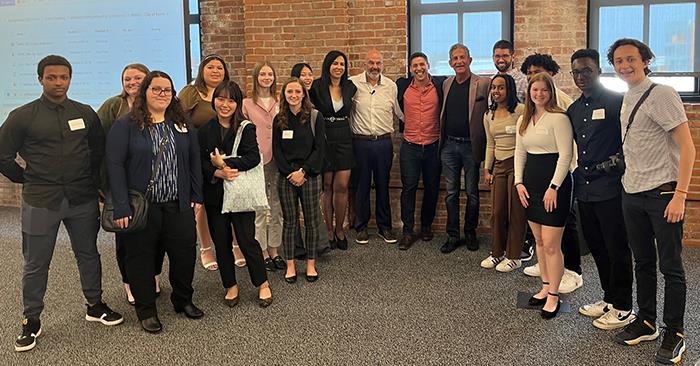 The Community of College Entrepreneurs attended the Midwest Entrepreneurship Conference in Omaha, Nebraska, April 14. Students got the opportunity to network with successful CEOs and attend a Startup Career Fair.
The following day, they competed in three divisions and won seven of the nine awards. Nahom Jember took first place in the post-revenue track with his business, Value, a program to connect students abroad to colleges in the United States. Tomás Orjuela Munoz took first place in the pre-revenue track with his application, BN STAR Social Dancing, and Abinadab Merid and Jillian Pry took second and third place.
Other members stayed up the night prior to compete in the Startup Wars game simulation where Hinako Kaneda, Esther Lee, Valeria Rivera and Bridget Morris took first, second, third and runner up.