Welbourne Selected as COPLAC Winner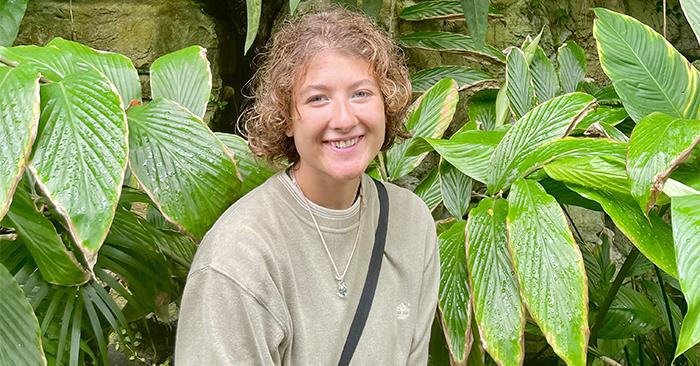 Iva Welbourne, senior agricultural science major and environmental studies minor, has been selected as one of the winners of the David J. Prior COPLAC Award.
This award recognizes two senior-level undergraduates whose academic careers and future goals have been shaped by the transformative power of the liberal arts and sciences experience at a Council of Public Liberal Arts Colleges institution.
Welbourne's winning essay shared her perspective on why a public liberal arts education matters and how she connected the liberal arts at Truman through agriculture, horticulture, writing, studio art and the Peace Corps. Her full essay can be found
here
.
While at Truman, Welbourne has participated in two undergraduate research projects. One working to de-stigmatize insect-based protein sources and the other in conjunction with the city of Kirksville to survey trees and educate the public on urban forestry.
After graduation Welbourne will be participating in the Peace Corps volunteer program as a forestry and environment extension agent in Senegal.