Big Event Sign Up Now Open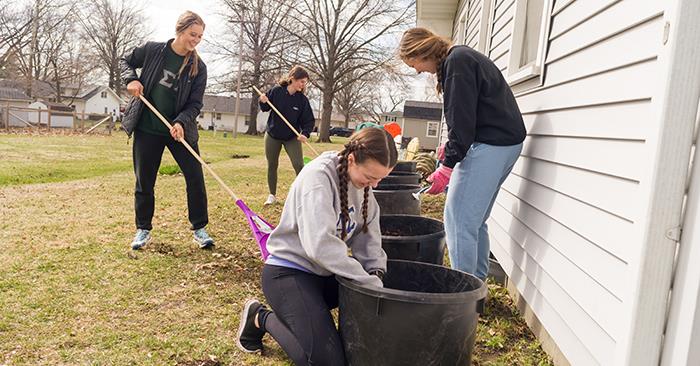 The annual Big Event service project will take place from 10 a.m.-2 p.m. April 1.
The Big Event allows students to display their gratitude to the Kirksville community for their continued support and contributions to the University by performing tasks such as raking leaves, trimming bushes or washing windows. Larger scale community projects with area organizations are also part of the annual event.
Students who would like to volunteer can
sign up here
. Members of the community who would like to request the services of student volunteers can do so
here
.
For more information, contact the SERVE Center at
trumanserve@gmail.com
or 660.785.7222.