Pickler Family Furniture Donated to Special Collections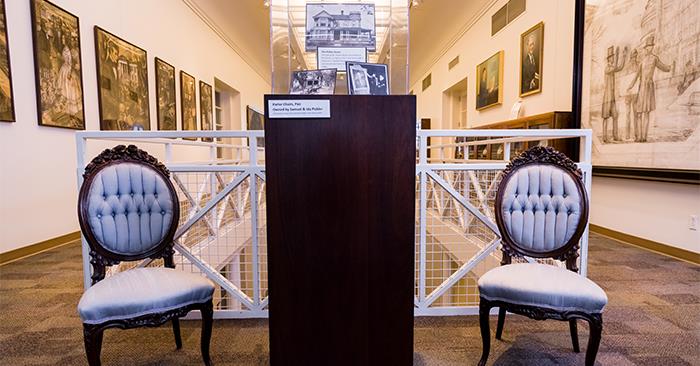 Ruth Carlson and family recently donated furniture inherited from Ida Pickler, Samuel Pickler's second wife, to Special Collections and Museums.
The pieces were handmade in the Rococo Revival style by two influential furniture makers of the 19th century, Joseph Meeks and John Henry Belter. Samuel Pickler was a graduate and instructor for the University, a local businessman and an elected official for both Kirksville and Adair County. He and Ida married in 1898 and lived in Kirksville. After the large campus fire of 1924, Samuel donated $25,000 toward the construction of a new library, prompting the Board of Regents to name the building in his honor.
Pieces of furniture from this newly donated collection and an accompanying exhibit are currently displayed on the third floor of Pickler Memorial Library outside of Special Collections.