Alumna Artist and Entrepreneur Selected as Commencement Speaker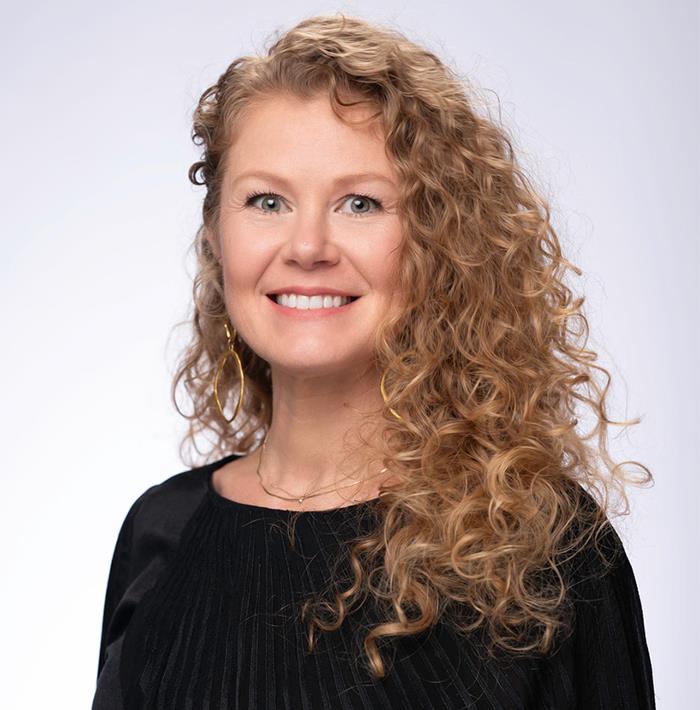 Alumna artist and entrepreneur Dusty Folwarczny will provide the commencement address during the graduation ceremony, Dec. 17.
A native of Winfield, Missouri, Folwarczny earned her BFA in sculpture from Truman in 2003 and made her way to Chicago in 2006 to establish her sculpting practice and work in management consulting, a career that would later be the genesis for a business idea. She creates large abstract steel forms salvaged from industrial steel. Folwarczny's goal as a sculptor is to create and place public art all over the world with the hope that her sculptures will be seen and help transform a site into a more beautiful place, all while exposing more people to sculpture. Her work has been exhibited in the Chicago Loop, Navy Pier, the Willis Tower (aka, Sears Tower), Frederik Meijer Gardens & Sculpture Park, and is part of the Delta Sky Lounge corporate collection.
Folwarczny has served Chicago Sculpture International as secretary, vice president and president, leading the member-based non-profit from 2009-2016. She helped transform the organization to a 501(c)(3), fortify partnerships, fundraise, create its brand and modernize communications.
After several years working as a management consult, Folwarczny co-founded the visual communications company
Ink Factory
in 2011. This unique enterprise combines her artistic creativity and entrepreneurial spirit by specializing in visual note-taking. The company's mission is to create visual experiences that inspire and engage. The work often takes place in strategy sessions and large conferences with the slogan "you talk. we draw. it's awesome."
In 2016, Folwarczny applied to the Goldman Sachs 10,000 Small Businesses program to help provide an actionable framework for growing Ink Factory. The company is now a multimillion-dollar creative outfit trusted by some of the largest organizations in the world. It boasts 14 full-time employees including Folwarczny who serves as the Chief Vision Officer.
When she is not working or sculpting, Folwarczny stays grounded by tending to her urban farm complete with chickens, bees, fruit trees, and raised beds. She enjoys grocery shopping, hosting supper clubs, sailing, scavenging and spending time with family and friends.