Symposium Festival Celebrates First-year Students' Work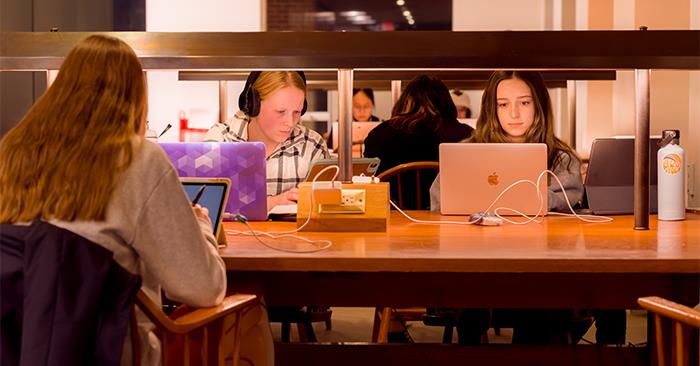 The 2022 Symposium Festival will take place from 4:30-5:20 p.m. on Dec. 5 in the Student Union Building Georgian Rooms.
The event celebrates first-year students' work in their Symposium and Self and Society courses. Presentations from more than 20 of the classes, including original music written by students and a puppet show, will be available to view. Hot chocolate and cookies, including the Sodexo brownie cookies, will be served.
Follow the
tsu_symposium
Instagram page for updates and more information.