Spring Directors' Showcase Set for April 28-29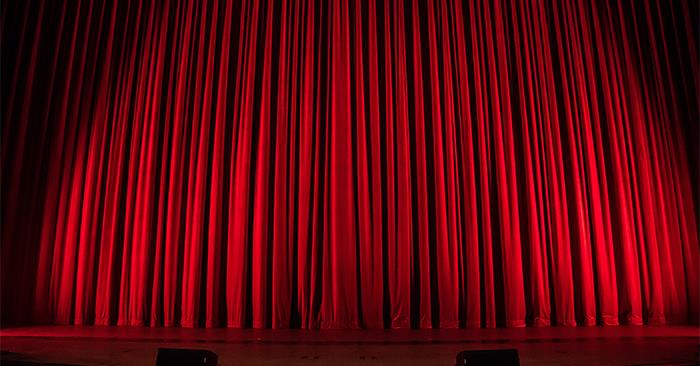 The Theatre Department's play direction class will present the work of five new directors in one-act plays at 7:30 p.m. April 28-29 in the James G. Severns Theatre in Ophelia Parrish.

Taught by associate professor David Charles Goyette, each student directs a different one-act play from some of the best playwrights from around the country as a final assignment. The plays have to be published within the last 80 years, between 10-30 minutes in length and without heavy science, costume, light or sound effects.
These final productions represent a synthesis of numerous concepts explored in the course of the semester. Students explored composition and picturization techniques, scene analysis, how to develop a directorial approach and methods on how to work with actors.
The play direction course is required of all theatre majors in order to graduate. Admission is free for the one act plays. For more information, contact Goyette at
dcgoyette@truman.edu
.
April 28"Ringtone"
By Bruce Kane
Directed by Tatianna Ray
An insecure and highly dramatic struggling actress gets a lesson in life and love when she asks a stranger to answer her phone to intercede with an ex-boyfriend.
"Overtones"
By Alice Gerstenburg
Directed by Me Crouch
Two society ladies catch up and discuss business while their inner selves push for their true desires.
April 29"Rumple Schmumple"
By Megan Gogerty
Directed by Avery Brownell
Rumplestiltskin is surprised when the queen is actually eager to give up her infant child.
"A Famed Life"
By James Hanson
Directed by Bonnie Jeune
A washed-up actor goes to great and dramatic lengths to keep her maid from leaving for a new job.
"Breakfast And Bed"
By Amy Fox
Directed by Jacob Baxley
Lex wakes up hungover on the couch in her lover's apartment and wonders where they have gone.