Faculty Member Returns for Commencement Address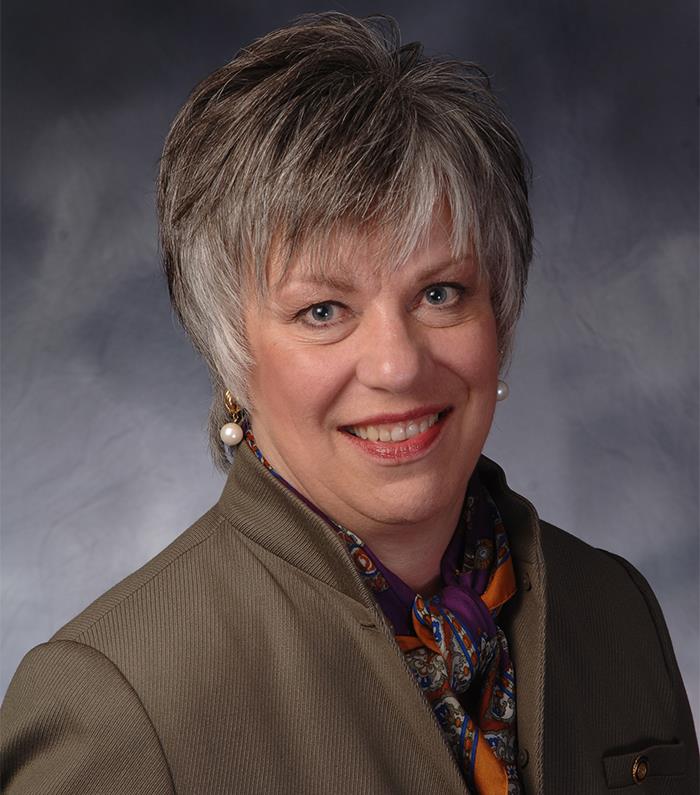 Former faculty member and Missouri representative Rebecca Payne McClanahan will be the spring commencement speaker.
McClanahan served more than 30 years as a member of the faculty in the nursing program at Truman. She was nominated for the Allen Fellowship for Excellence in Teaching and for the William Lee O'Donnell Advising Award. A charter member of the Rho Omega Chapter of Sigma Theta Tau International Honor Society of Nursing, McClanahan received the chapter's first award for Leadership Excellence. She was known for her passion for nursing, health care policy and for mentoring young people interested in public service.
McClanahan served two terms in the Missouri House of Representatives, 2007-2010, representing District 2, including the counties of Adair, Putnam and Sullivan. She was the third nurse ever elected in the Missouri General Assembly, where she served on the committees of health appropriations, higher education, agriculture policy and budget. McClanahan was appointed to represent the House on the MO HealthNet Oversight Committee, the first nurse on that committee, and was appointed by the Speaker to the Missouri SeniorRx Advisory Commission. She was recognized for her legislative work by the Missouri Chapter of American Cancer Society, Missouri Planning Council for Developmental Disabilities, the Local Public Health Association and the Missouri Nurses Association, among others.
An active member of Missouri Nurses Association, McClanahan served as president for two terms, during which she travelled throughout the state speaking to nurses and nursing students. She served in several executive board positions and chaired many committees over the years. She remains active on the advocacy committee and chairs the political action committee. She has been inducted into the Hall of Fame for the Association.
After her legislative service, McClanahan was selected as the executive director of Missouri Health Care for All, a statewide, non-profit with the mission of organizing and advocating in support of access to high-quality, affordable health care for all Missourians.
McClanahan received her Bachelor of Science Degree in nursing from Truman, and her Master of Science Degree in nursing from Sinclair School of Nursing at the University of Missouri-Columbia with a specialty in community mental health. She achieved doctoral candidacy in pursuit of her Ph.D. in nursing at the University of Kansas. Her presentations and publications include creative models of teaching nursing, qualitative analyses of models of health care reform and research regarding substance abuse among nurses.
Spring commencement is scheduled for 2 p.m. May 7 at Stokes Stadium. Additional details, including the inclement weather plan, can be found at
truman.edu/registrar/commencement
.
The student speaker will be Annie Bensyl, a graduating psychology student from Kansas City, Missouri.