Student Health Center Available During the Summer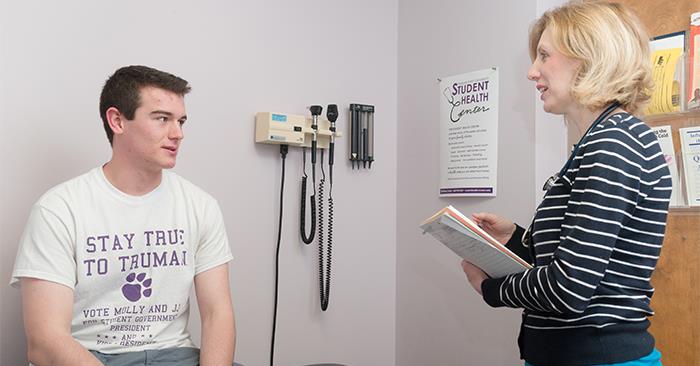 The Student Health Center, operated through a partnership between the University and Complete Family Medicine, will continue to remain open throughout the summer. The Student Health Center will continue to provide in-person services to students living on or off campus. Complete Family Medicine also runs the Urgent Care in Kirksville, and the Student Health Center offers all of the same services, with the exception of radiology.
The SHC will be closed for patients during the May interim, but will have students there to answer the phones and email. The rest of the summer the SHC will be open from 8 a.m.-4 p.m. Monday through Thursday. To schedule an appointment, call 660.785.4182 or email
studenthealth@cfmcares.com
.
More information can be found at
truman.cfmcares.com
.