Sustainability Week Kicks Off Oct. 4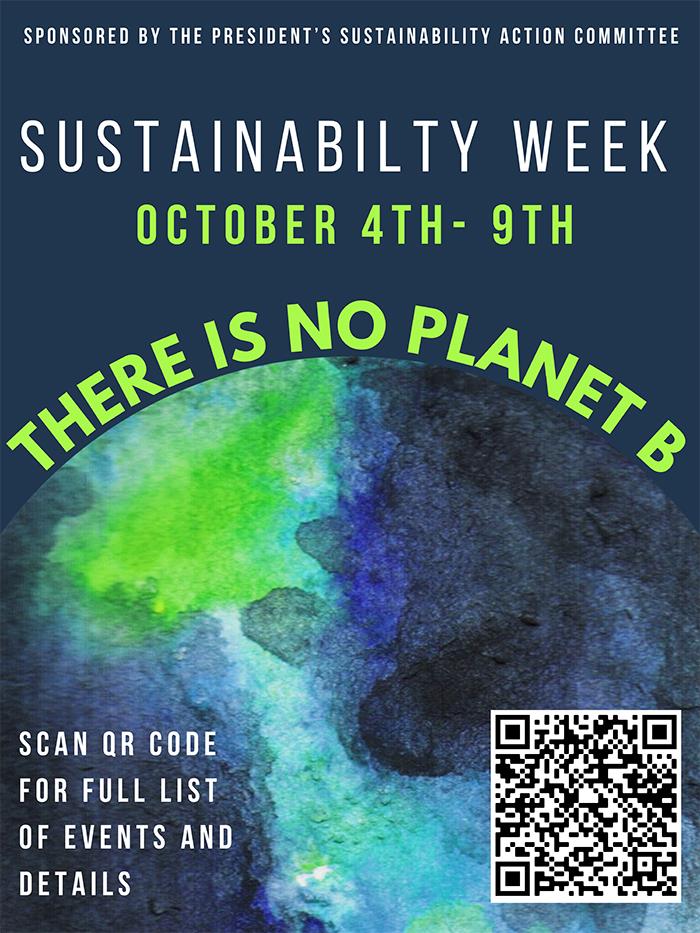 The Sustainability Office will host a variety of events for Sustainability Week Oct. 4-9.
The week will kick off with a movie screening of "This Changes Everything" at 6 p.m. Oct. 4 in the Baldwin Little Theater. On Oct. 5 there will be free compost bin painting from 3-5 p.m. on the quad. ECO is hosting a recycling drive from 12-3 p.m. Oct. 6 in the Student Union Building. Bring recycling to be stored and recycled. Recycling bins will be available for free. College Dems, ABC and Student Government will be assisting students in writing emails and making calls to political leaders about Pipeline 3 from 1-4 p.m. Oct. 7 on the Student Union Building Mall.
"Sus fest" will take place from 3-6 p.m. Oct. 8 on the quad for students to learn more about sustainability. A variety of student organizations will also be tabling and giving away freebies. There will be a raffle to enter for a chance to win sustainable prizes.
The Sustainability Office will be at White Rose Farm for service day from 1-4 p.m. Oct. 9. People will be carpooling from Violette parking lot at 12:30 p.m. Sign-ups and address can be found by using the QR code found on Sustainability Week posters.