Speech and Hearing Clinic Receives Grant to Help Parkinson's Patients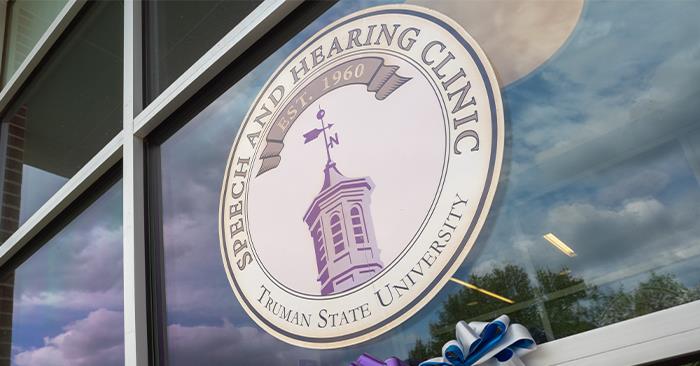 Truman's Speech and Hearing Clinic was selected as recipient for the 2021 SPEAK OUT! & LOUD Crowd grant by the Parkinson Voice Project.
As a grant recipient, the Communication Disorders Department will have access to training for two more of its faculty members, as well as online SPEAK OUT! & LOUD Crowd training for all graduate students. This is the third year in a row the University has received the grant.
"The faculty and graduate students of the Truman Speech and Hearing Clinic, as well as a trained therapist at Northeast Regional Medical Center in Kirksville, have proudly served individuals in our community who have a diagnosis of Parkinson's disease with SPEAK OUT! since 2019 thanks to consecutive grants," said Julia Edgar, associate professor of communication disorders. "Now, due to the recent grant renewal earlier this year, following the completion of SPEAK OUT! clients can maintain their progress while working with others in a weekly LOUD Crowd session, which is provided locally, but only at the Truman Speech and Hearing Clinic."
This clinical grant is sponsored by Parkinson Voice Project, the only 501(c)(3) nonprofit organization in the world solely dedicated to helping individuals with Parkinson's improve their speech and swallowing. The organization runs a speech therapy clinic in the Dallas-Fort Worth area.
Grant recipients include hospitals, university speech therapy clinics, private practices and nonprofit organizations. Each clinic receives therapy supplies and free training for their speech-language pathologists and graduate students. Truman is committed to offering Parkinson Voice Project's effective speech therapy program in the Speech and Hearing Clinic.
More than 3,500 speech-language pathologists have been trained by the Parkinson Voice Project through its SPEAK OUT! & LOUD Crowd program, including clinicians in Australia, Canada, Israel, Italy, Greece, Ja-pan, Korea, Malaysia, New Zealand, South Africa, Taiwan and the United Kingdom.