New Policy Ensures Class Engagement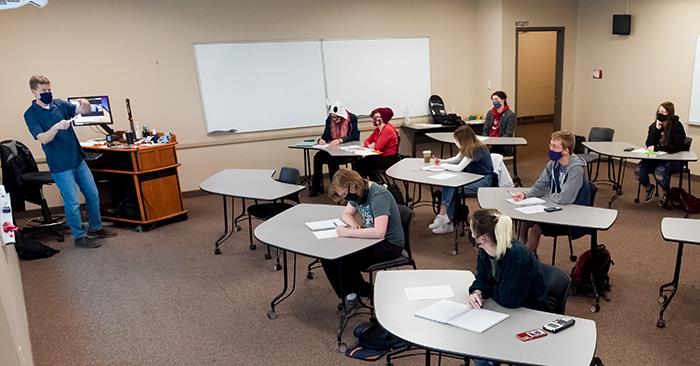 A new requirement aimed at boosting class participation will go into effect this summer.
Federal regulations and University policy require "regular and substantive interaction" in all courses. Under this new initiative, students are expected to attend class at least once during the first calendar week of the semester or complete a substantive assignment in an online course during the same time period. Faculty in online courses will define what requirement must be met during this time period in their syllabus. Failure to attend or complete the required assignment during the first week could result in removal from the course.
Students with extenuating circumstances should contact the instructor in advance if they are unable to participate during the first week of class.
Instructors will contact students the Monday after classes begin if students have not attended a class, completed the described requirement or made other arrangements in advance. Failure to respond by Wednesday of that week will result in removal from class after 5 p.m. that day. Drops are timed to maximize student tuition refunds and recovery of financial aid so that students are not losing money for classes they are less likely to complete successfully.
"This policy is designed to protect the interests of students by ensuring they are getting the full benefit of their classes and tuition dollars," said Kevin Minch, associate provost. "It is our hope that this policy will encourage students to interact with their faculty in a timely manner and establish good habits of attendance and participation."
Removal from classes can impact requirements for part-time or full-time status and can impact financial aid and eligibility for scholarships, among other University requirements.
Questions about how this policy will be applied in a specific class can be directed to the instructor. For more information about the policy in general, contact the Provost's Office at 660.785.4105.