Weekly COVID Update: Hold the Line, Finish the Semester Strong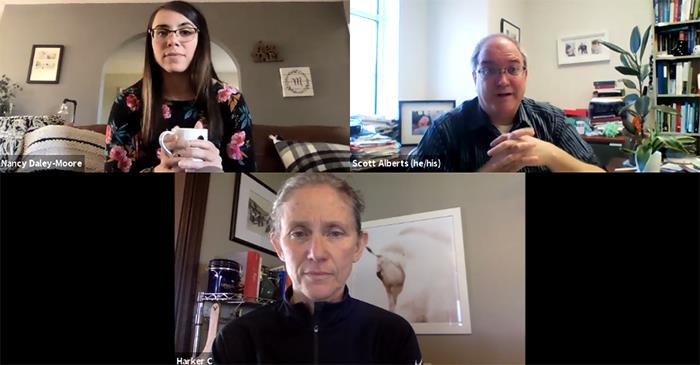 In their weekly meeting, Faculty Senate COVID-19 Working Group committee members Nancy Daley-Moore, Christine Harker and Scott Alberts discussed vaccine availability and the importance of finishing the semester on a positive note.
With less than five weeks to go before the semester ends, everyone should continue to follow all COVID precautions, particularly wearing a mask and maintaining social distance. Truman seems to have avoided a spike in cases after spring break, and continued vigilance among students, faculty and staff can prevent a surge in cases before vaccines are readily available.
In Missouri, vaccines will be open to everyone by April 9. Even people who are not considered high risk should consider getting the vaccine in order to help reach herd immunity and stop the spread to more vulnerable populations. Information on local vaccine options can be found
here
.
A recording of the committee discussion is available
here
.