Econ Speaker Examines Universal Basic Income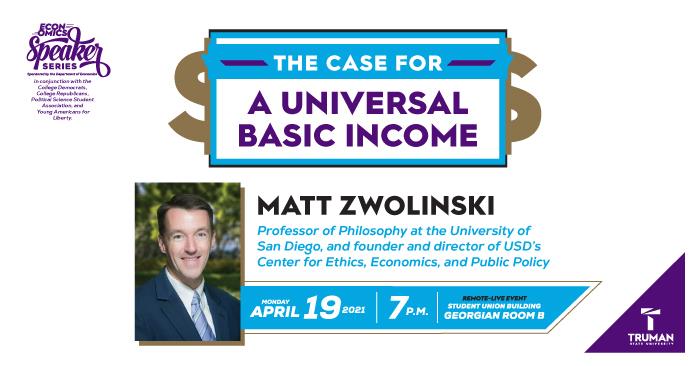 The Economics Department Speaker Series will welcome Matt Zwolinski to present about universal basic income.
Zwolinski is a professor of philosophy at the University of San Diego. He is also the founder and director of USD's Center for Ethics, Economics and Public Policy. One of Zwolinkski's areas of expertise is universal basic income.
After the idea of a universal basic income gained national attention with the presidential campaign of Andrew Yang, people began to wonder where this idea came from and whether or not it made economic or moral sense. In Zwolinski's talk, he will answer those questions and more. He will cover the history of UBI, the main arguments for and against it and the appeal not only on the political left, but among certain conservatives and libertarians as well.
Zwolinksi's presentation will take place at 7 p.m. April 19 in the Student Union Budiling Georgian Room B and will be available as in-person or livestreamed event.