Forensics Picks Up Awards in Virtual Tournament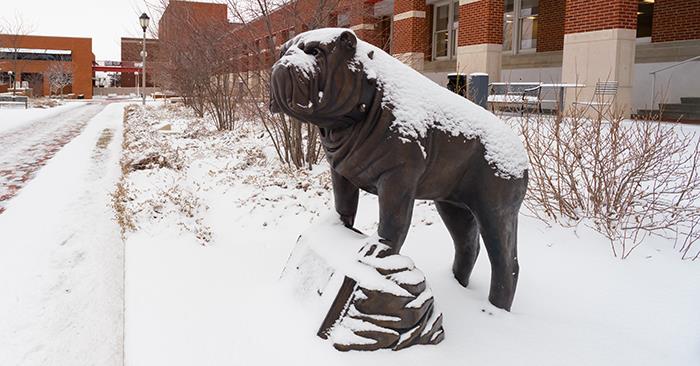 Students from Truman's Forensics Union attended the virtual Gorlok Gala speech and debate tournament at Webster University the weekend of Jan. 29-31. The team earned new qualifications for the national tournament in multiple events.
Junior Macy Cecil competed in the double octofinals in Lincoln-Douglas debate, earning her a qualification on her first tournament of the season. On the speech side, senior Audrey Baker took fifth place in prose interpretation and fourth place in persuasive speaking. Junior Jackson Elder earned an excellence award for impromptu speaking, placing him in the top 20% of a field of more than 80 speakers. He also received the fourth-place prize in extemporaneous speaking.
Freshmen Jillian Humke and Larissa Wratney received third place in duo interpretation. Humke also earned an excellence award in after-dinner speaking and Wratney earned third place and top novice honors in after-dinner speaking. Lastly, freshman Ella Schnake earned a top novice award in poetry and impromptu speaking, as well as an excellence award in poetry and a fourth-place finish in impromptu speaking.
The team earned fourth place overall in the speech sweepstakes points categories, their highest finish at the Gorlock Gala in many years. Truman will also receive the Traveling Gorlok Award for the year, for accruing cumulative points over a period of time.
For more information on how to get involved, visit
forensics.truman.edu
or contact Craig Hennigan at
chennigan@truman.edu
.