New App Provides Added Communication and Safety Features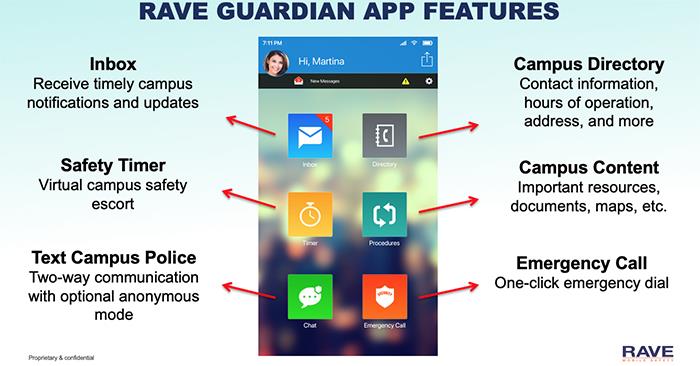 Truman students, faculty and staff now have a new app option to assist with communication and safety efforts.
Rave Guardian is a reliable way to communicate effectively, utilizing multiple channels to enhance full dissemination. In addition to its use in emergency situations, the Rave Guardian app has many everyday, non-emergency uses. The app has contact information for offices that students use most frequently – including Financial Aid, the Student Health Center, the University Counseling Center and the Recreation Center – as well as maps and resource information.
Enhanced safety features include immediate and on-demand panic buttons, two-way texting, anonymous tip reporting of suspicious behavior and a unique "virtual walk" escort that utilizes GPS tracking.
Rave Guardian can be downloaded for free at the
Apple App Store
and the
Google Play Store
for Android.