Annual Piano Festival to Occur Feb. 19-20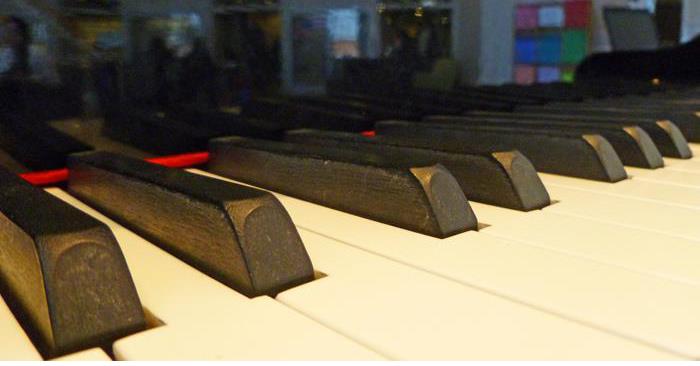 The 38th annual Truman Piano Festival will take place Feb. 19-20 in the Ophelia Parrish Performance Hall.
This year's featured guest artist is Truman's own Lok Ng, assistant professor of music in piano. At 8 p.m. Feb 19 she will perform a solo recital that features works by Frederic Chopin, Sonata No. 2 "Funeral March" and the four ballades. At 9:30 a.m. Feb. 20 she will conduct a master class featuring Truman piano majors. Due to the pandemic, the Feb. 19 recital will be available online at
truman.edu/concerts
.
A native of Beijing, Ng began her piano studies at an early age and was studying under Zhau Ping-Guo at the Central Conservatory of Beijing, the most prestigious music school in China, by the age of 11. Throughout her career, she has participated in master classes with many world-renowned pianists, including Vladamir Feltsman, Earl Wild, Nelita True, Vladimir Shakin and Douglas Humpherys. She has also been a prizewinner at several piano competitions including second place at the Liszt-Garrison International Piano Competition, first place at the MTNA Young Artist piano competition and first place on two occasions at the UNLV concerto competition.

Ng immigrated to the United States in 1992 where she earned both her undergraduate and graduate degrees in piano at the University of Nevada, Las Vegas, followed by her D.M.A. in piano performance at the University of North Texas. She also earned a post-doctorate professional studies certificate in piano at Manhattan School of Music, studying under Zenon Fishbein. Ng serves as an arbitrator at piano competitions around the United States. She has helped with piano juries of the STMTA (Southern Tier Music Teachers' Association) competition at Binghamton University, the MTNA Young Artist Piano Competition in New York and the NYSMTA Heddy Kilian Competition.

This year Dr. Spencer Baker, assistant professor of piano at the University of Nevada, Las Vegas, will judge the scholarship auditions virtually. The master class and Feb. 20 auditions will not be open to the public.