COVID Risks Can Have Long-term Repercussions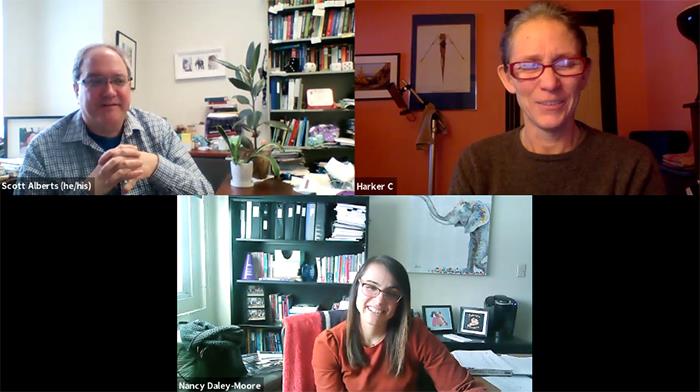 As more infectious variants of COVID-19 reach the Midwest, people need to be more vigilant than ever to prevent exposure to and spread of the virus.
Members of the Faculty Senate COVID-19 Working Group, Nancy Daley-Moore, Scott Alberts and Christine Harker, recently discussed the University's numbers for the week of Feb. 9. While the number of cases decreased, the group continued to encourage everyone on campus to take precautions. Small risks, such as meeting with people in close quarters or going out to a restaurant, can still lead to active cases, especially as new strains of the virus become more prevalent. Also, because long-term effects of the virus are still unknown, even minor risks have potential long-term repercussions.
The group also noted the vaccine alone will not return things to normal. It is unclear whether or not vaccinated individuals can spread the virus. Until herd immunity is reached through mass vaccinations, everyone – even those who have been vaccinated – should continue to wear a mask, wash their hands regularly and maintain social distance.
A recording of the Faculty Senate COVID-19 Working Group conversation can be found
here
.