Art Department Uses Instagram for Branding Show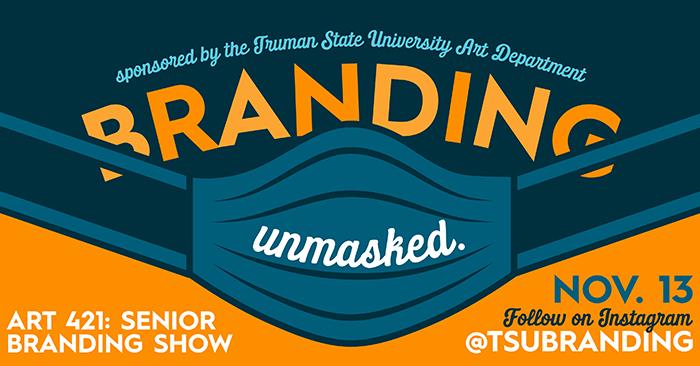 The Art Department will present the Fall 2020 Senior Branding Show: Branding Unmasked, via Instagram, starting Nov. 13.
Design students in ART 421 have worked hard this semester creating branding materials for companies selling masks like Old Navy, Anthropologie, Victoria's Secret, Aeropostale, Swim Spot and more.
With masks becoming a part of everyday life, companies must figure out how to brand their masks and encourage customers to purchase their products. Branding communicates a company's value proposition and brand promise, attracting and retaining loyal customers. A brand consists of both visual and strategic elements. Students have designed new and exciting ways to encourage the public to wear masks, and a sample of their work can be seen on Instagram
@TSUBranding
starting Nov. 13. More information is also available at
tsubranding.wixsite.com/tsubranding
.
Art senior capstone presentations will take place next semester, and more information will be coming soon.