Education Alum to Give Commencement Address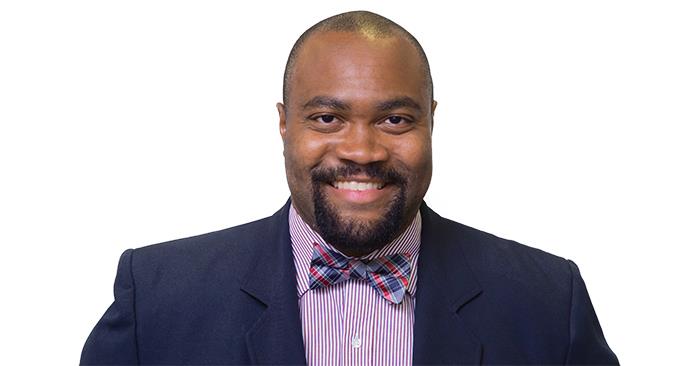 When Truman conducts graduation ceremonies Nov. 21, a familiar face will give the commencement address. Two-time alumnus Dr. Jeremy Mapp will be the featured speaker. He is currently the assistant principal at Keysor Elementary School in Kirkwood, Mo.
Mapp earned a Bachelor of Science degree in psychology in 2010, followed by a Master of Arts in Elementary Education degree in 2012. He started his career with six years of service as an elementary school teacher in the Maplewood Richmond Heights School District located in St. Louis County.
From 2014-2018, Mapp and his wife and Rachel (Richardson) Mapp ('10), served as house parents at Joe's Place, a nationally acclaimed program through the MRH School District that provides homeless teenage boys in the area a supportive environment while encouraging a positive future. They lived on site, managed the property and oversaw the well-being of as many as six teenage boys living at the house.
Since July 2018, Mapp has served in his current role as assistant principal at Keysor Elementary School. He earned his Ed.D. in educational leadership from Maryville University in 2019.
Truman will conduct an in-person commencement ceremony Nov. 21 for students scheduled to graduate at the conclusion of the fall semester. Due to restrictions on large gatherings, no guests will be in attendance, only the graduates and a small delegation of University representatives on the stage. To safely accommodate the graduating class while social distancing, there will be two ceremonies in Pershing Arena. The first will take place at 10 a.m. for all Bachelor of Science candidates. After the venue is sanitized, a second ceremony will take place at 1:30 p.m. for all candidates receiving a master's degree or a Bachelor of Fine Arts, Bachelor of Music, Bachelor of Arts or a Bachelor of Science in Nursing. The event will air live on YouTube so family and friends can watch in real time.