Compost Project Accepting Leaves and Grass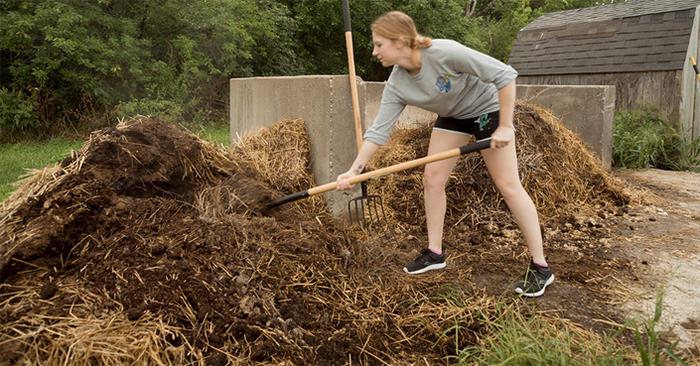 The Truman Compost Project will accept bagged leaves and grass clippings from the public this fall. Material must be in a paper yard bag or, if brought in a plastic bag or other container, the person must dump the leaves and take the plastic bag with them. Brush and tree branches cannot be accepted. Leaves may be dropped off at the University Farm Saturday mornings from 10 a.m. until 12 p.m. through Nov. 14.
The Compost Project also has limited quantities of finished compost available for sale. Bulk compost is priced at $45/cubic yard, loaded onto your truck or trailer at the University Farm. Delivery is also available in the Kirksville area. Contact
compostproject@truman.edu
for more information. Learn more about the Compost Project at
compost.truman.edu
or on
Facebook
or Instagram, @TrumanCompostProject.