Truman Selected for Overall GLVC Spalding Sportsmanship Award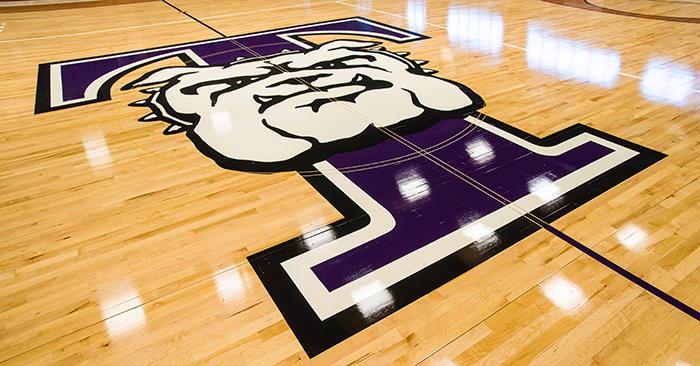 Truman has been named the recipient of the GLVC James R. Spalding Overall Sportsmanship Award for the 2018-19 season.
This accolade is Truman's second GLVC Sportsmanship Award. The Bulldogs now join Bellarmine University as the only two league schools to have won multiple times. Truman accumulated the most points during the 2018-19 season, featuring team sportsmanship wins in football, softball and men's outdoor track and field. Among the notables for the sport winners, Truman scored its fourth consecutive accolade in football, which ties UIndy for the league record.
In addition, each institution – through the head coach – names one award honoree in each sport sponsored. These individual sport honorees became candidates for the James R. Spalding Sportsmanship Award. Each institution then selected one male and one female student-athlete from its season-long list of honorees to be named as James R. Spalding Sportsmanship Individual Award winners. Truman's honorees were Taurin and Savvy Hughes. Taurin represented the basketball team and Savvy represented volleyball.
The GLVC renamed its annual sportsmanship award in 2016 after Spalding, who is referenced as one of the league's two "Founding Fathers" and for his longtime service at Bellarmine. Spalding was first a basketball student-athlete at Bellarmine, who later returned to serve his alma mater as assistant basketball coach, head basketball coach, men's cross country/track coach, men's tennis coach and men's golf coach before being elevated to director of athletics. During his tenure as AD, Spalding expanded Bellarmine's participation in intercollegiate sports from four to 16 teams and played a prominent role in both the formation of the GLVC and the sponsorship expansion of women's athletics within the league. Long revered as one of the league's pioneers, Spalding was inducted as a charter member of the GLVC Hall of Fame in 2001.