Norgard and Rudy Receive Innovation Awards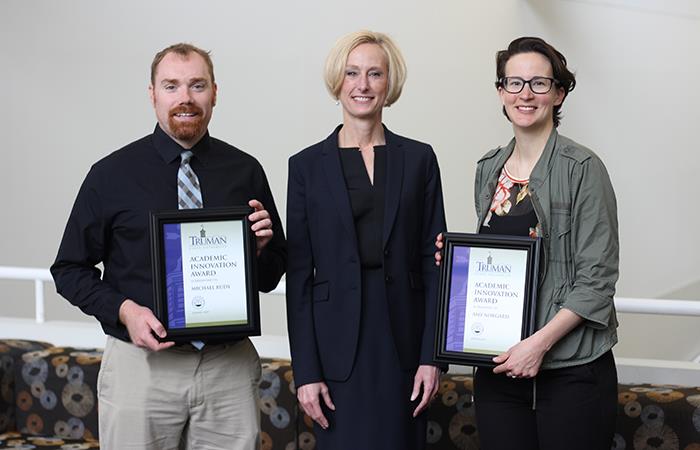 Michael Rudy, left, and Amy Norgard, right, accept their Academic Innovation Awards from Janet Gooch, executive vice president for academic affairs and provost.

Amy Norgard, assistant professor of classics, and Michael Rudy, associate professor of political science, each earned the spring 2019 Academic Innovation Award.
Norgard was recognized for
Living Latin through Modern Music
, in which she introduced a semester-long project called Carmen Diei ("Song of the Day"), which had students singing and translating modern songs in Latin.
Rudy won for
Fostering Emotional Well-Being and Deeper Literary Analysis Through Script Theory
. He wanted to teach the students in his American Politics course the basics of Duverger's Law and how political parties form and act under certain political institutions. Duverger's Law is important because it applies well to the American political system.